Fab Finds: Turquoise Pumps, Metal Mesh Handbag
I went thrifting this week! Finds include, but are not limited to a patterned silk maxi dress perfect for summer, multiple silk shirts, olive green drinking glasses, and $1 belts. Among all the greatness, these are some of my most fab finds:
I had been dreaming of turquoise pumps to go with one of my absolute favorite vintage dresses, this little peach number that has been stuck in the back of my closet for too long. Must remedy that.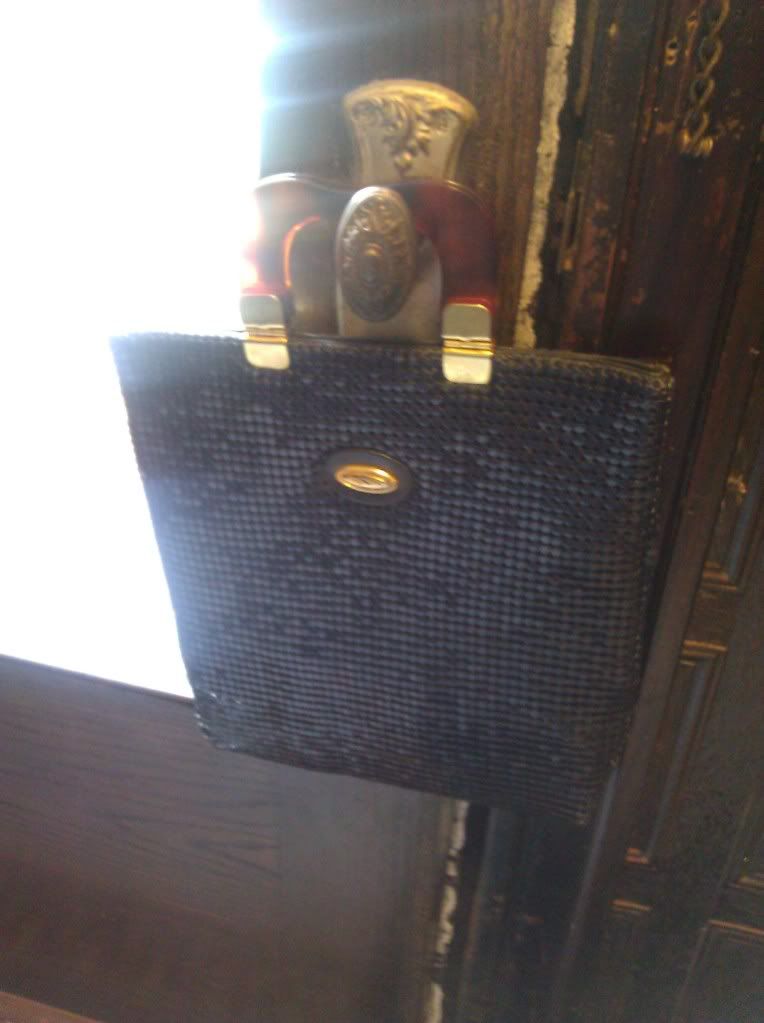 Navy metal mesh handbag (a la Whiting & Davis) with gold accents and tortoise shell handles. This was a must-have, and let's just say, I've spent more money at Starbucks than I did on this find. I am hoping to incorporate both of these into a little Unpatterned project that I am working on this weekend...