Unpatterned Style: Red Hot 80's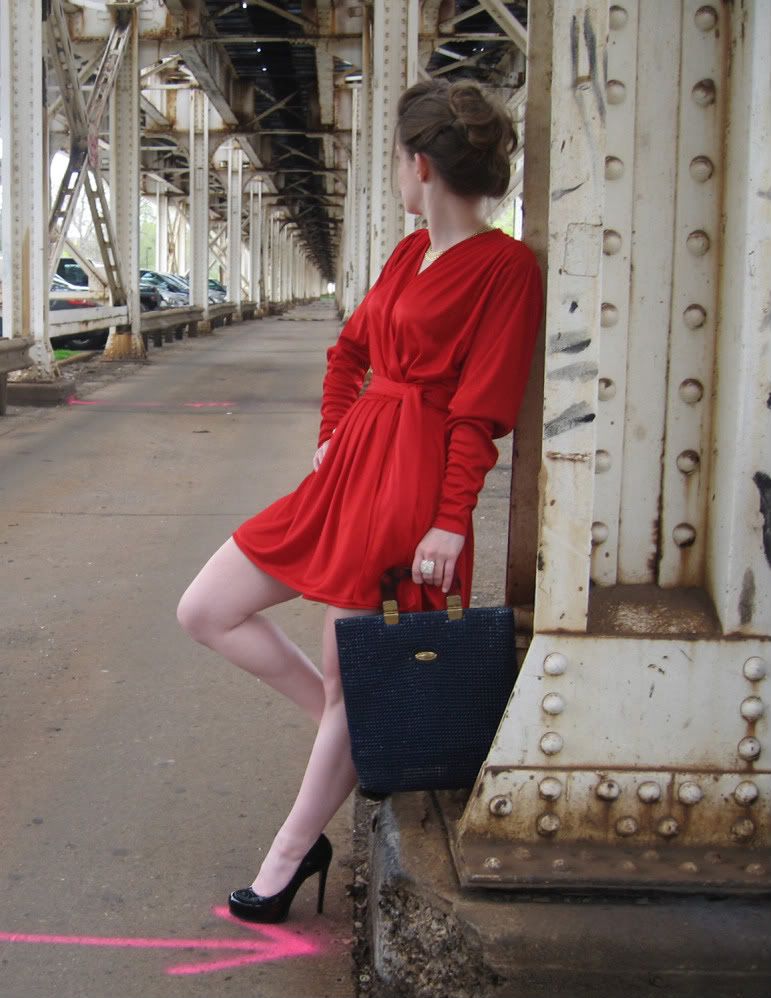 Welcome to the first unpatterned photoshoot/styling session! Because fabulous vintage (or new) clothes shouldn't remain locked up in the back of a closet, just waiting to be released for that perfect occasion. We're kicking off a little style series for the unpatterned mix...
The DETAILS:
Dress: Vintage 80's Pat Richards from Una Mae's. [Fondest Dress Memory: 26th Birthday party; it was an epic night]
Bag: Vintage metal mesh, which is a recent fab find mentioned here
Necklace: Grandma's vintage [She had the best accessories.]
Ring:Soixante Neuf [A surprise gift!]
Shoes: Kelsi Dagger
The STYLE FACTOR:
This dress is one hot number. Its strong points are those sleeves (hello!), the belt and the pleating! Plus the wrapped look can be very flattering. It can also be very bathrobe, especially in this satin-y fabric, which is why the only way to go with this dress is up. Dress it up - high high heels, a great bag, and hair up! The red is calling for gold accessories. To avoid looking like a throwback to Heathers, steer clear of anything else 80's. Mixing vintage with new and combining style eras is always good to keep from looking like you're playing dress up (even if you are....)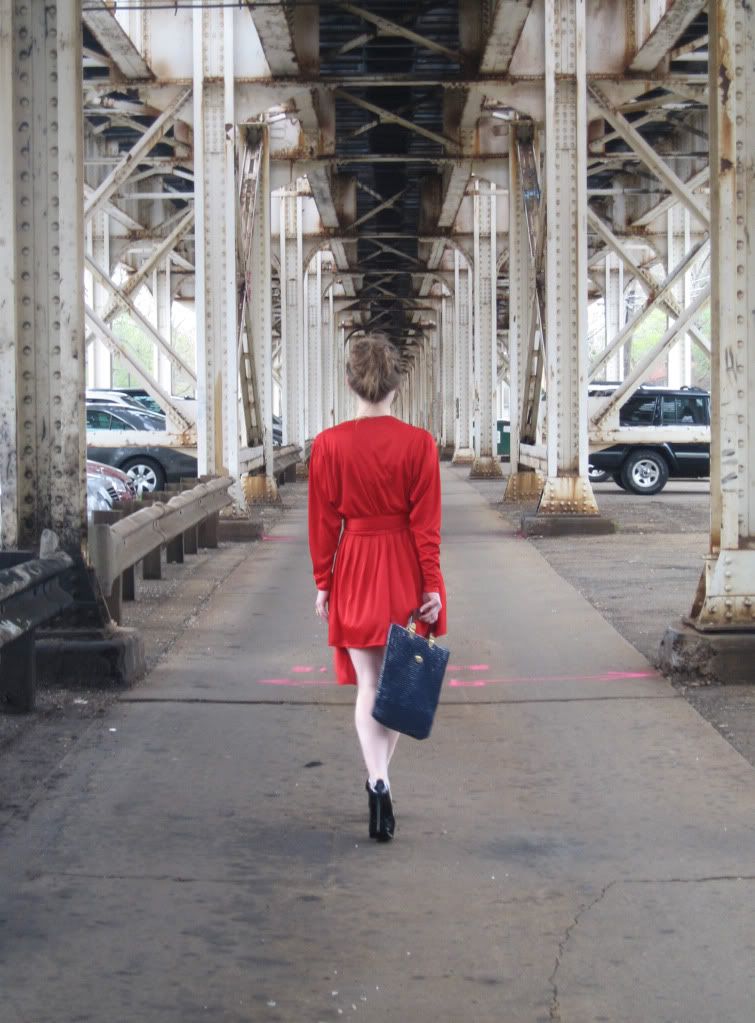 This montage was shot under the Red Line L tracks in Chicago, which might be the most beautiful spot under the train in the city.
[Styling and photos by unpatterned]