Fab Finds: Massive Necklace from The Vintage Bazaar
I checked out The Vintage Bazaar in Chicago's Pilsen neighborhood this past weekend. I was on a tight budget so I was mostly browsing. The goods ranged from clothes and accessories, to home goods and a bit of furniture, to really random stuff. I know if I had done some more looking and a little digging, I could have walked away with some drinking glasses I was eyeing and at least a few vintage outfits. Instead, I refrained, but I could not resist this necklace from Renewed Objects: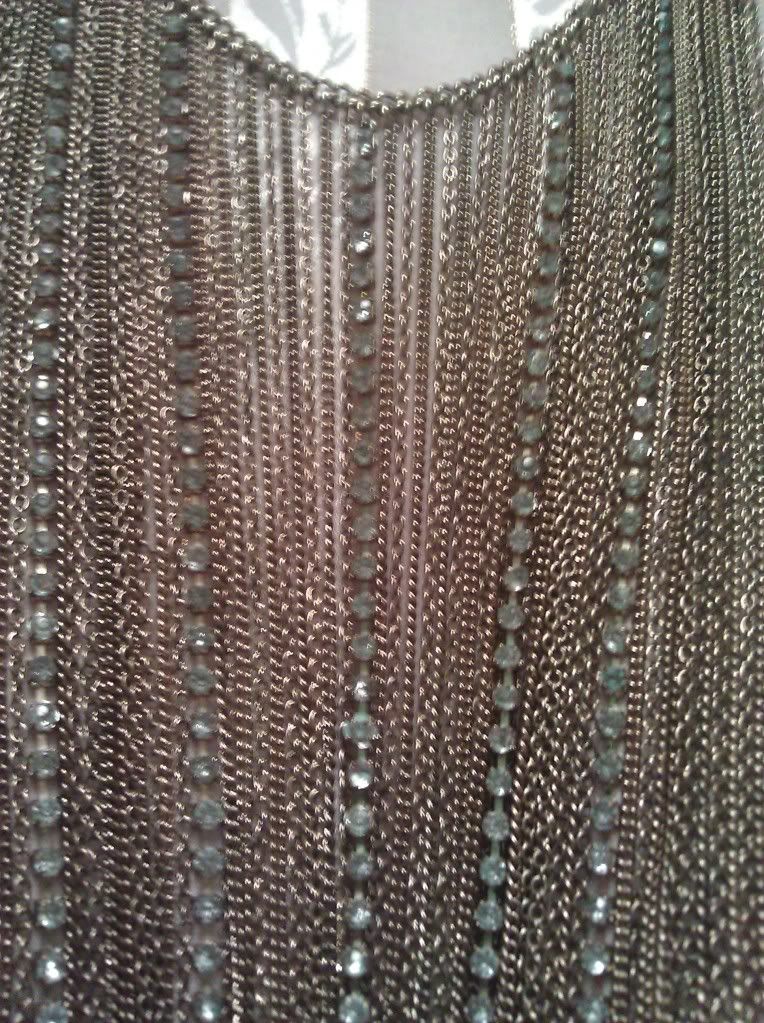 It's so lush, and I just know I will wear it with EVERYTHING from t-shirts to the silky blouse shown here. At a mere $35, I was basically losing money if I didn't buy it!