Wisconsin 1 of 3: Fab Finds
There are 5 weekends in the glorious month of July, and it has been brought to my attention, by myself, that I will be spending 3 out of 5 of them in Wisconsin. That's 60% of my coveted weekends in America's Dairyland, and I am pretty excited about it. I am currently recovering from a busy, but fun, Holiday weekend that was Trip 1 of 3. While I spent the 3rd of July watching fireworks from my favorite annual Chicago rooftop party, I spent the beginning of the weekend in Wisconsin with B's family. B's mom and step-dad live on Pigeon Lake in Valders, Wisconsin (the top tack), a rural area filled with scenic farmland, a small lake surrounded by cute houses, and a nearby golf course, about 3 hours north of Chicago. I absolutely love going to their house because it is cozy, relaxing, and welcoming. You just feel at ease there. The best thing about going up to the lake, besides the relaxation, the food, and the company, is the lack of cell phone reception! My phone has seriously spotty reception in the whole area, which always forces me to unplug for a few days, and I didn't mind at all. In fact, I highly recommend it.
In years past, I have been lucky enough to participate in annual summer tubing competitions. This is the only tubing I have ever done, but I have the feeling most people don't do it this way. You are 3 people deep with other aggressive 20- and 30-somethings tied to the back of speed boat doing loops around the lake at about 30 mph. You are basically holding on for dear life, trying to bash into your partners and trying to get some good air without flipping off:
No one really "wins" unless they are able to escape the weekend without feeling like their upper body has been put through a ringer. We seem to have retired this tradition (for now?) and instead spent the weekend relaxing with family. Some of the highlights included the standard trip to Pine River Dairy for cheese curds, some other very reasonably priced cheeses, and a 25 cent ice cream cone. 25 cents!!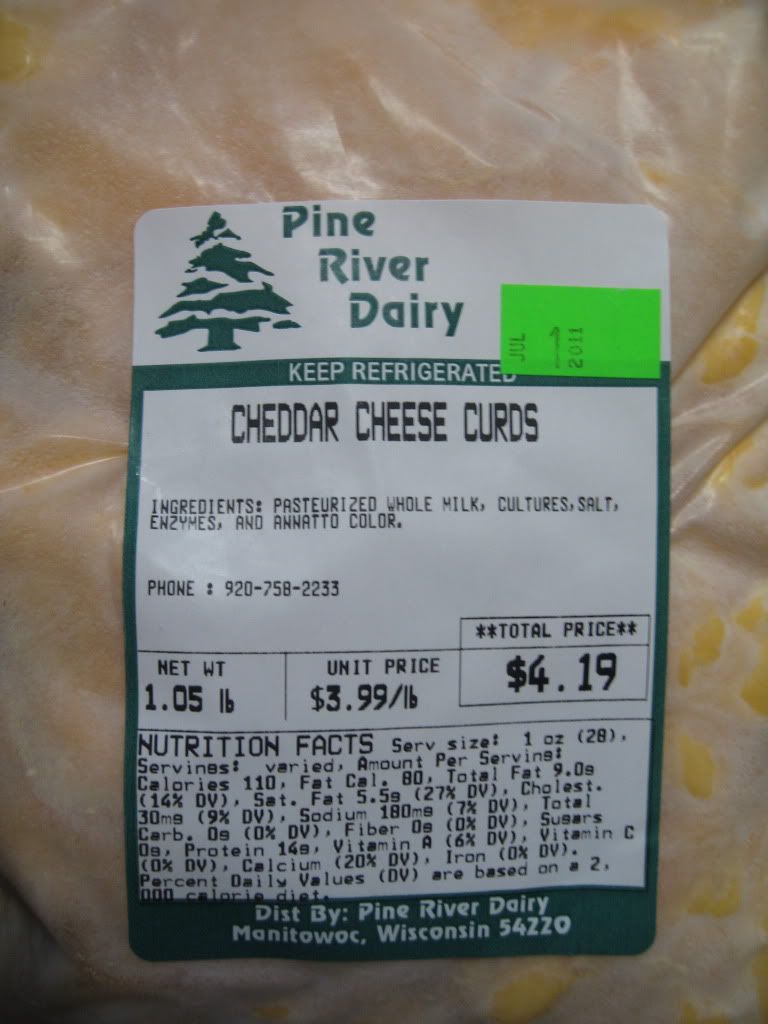 Lunch in the nearby town of Manitowoc is also a standard, and this weekend we ate at my favorite, Maretti's Italian Deli. They have delicious Italian subs, and I will use any excuse to down some prosciutto. If you do ever find yourself in Manitowoc (which you won't unless you have family there or are President Obama), make sure to stop by the old fashioned ice cream and candy shop Beerntsen's.
Weekend activities also included catching some sun while reading on the lake, eating fall-off-the-bone ribs, sipping delicious beverages, and a little hide-and-seek with an incredible three-year-old. I also did squeeze in some time on that golf course so you can expect the next installment of The Path to 18 Holes sometime soon. The weekend wouldn't be complete without an unpatterned style shoot and a trip to 3 garage sales in Manitowoc, in search of some fab finds. While the first two were a bust for me, I hit the jackpot at #3:
Items:
Unused Yankee Candle - Lemon Lavender secent - 50 cents
The Essential Rumi - 25 cents
Ladies' Home Journal Book of Interior Decoration circa 1950's - 25 cents
Two Colorful Scarves - 25 cents each
TOTAL: $1.50!
Next stops: Elkhorn, WI for Art Camp & Madison, WI for a wedding. I ♥ you, dairyland.
(Image Credits: Top image created via Google Maps)