Unpatterned Style: Lavender & Lake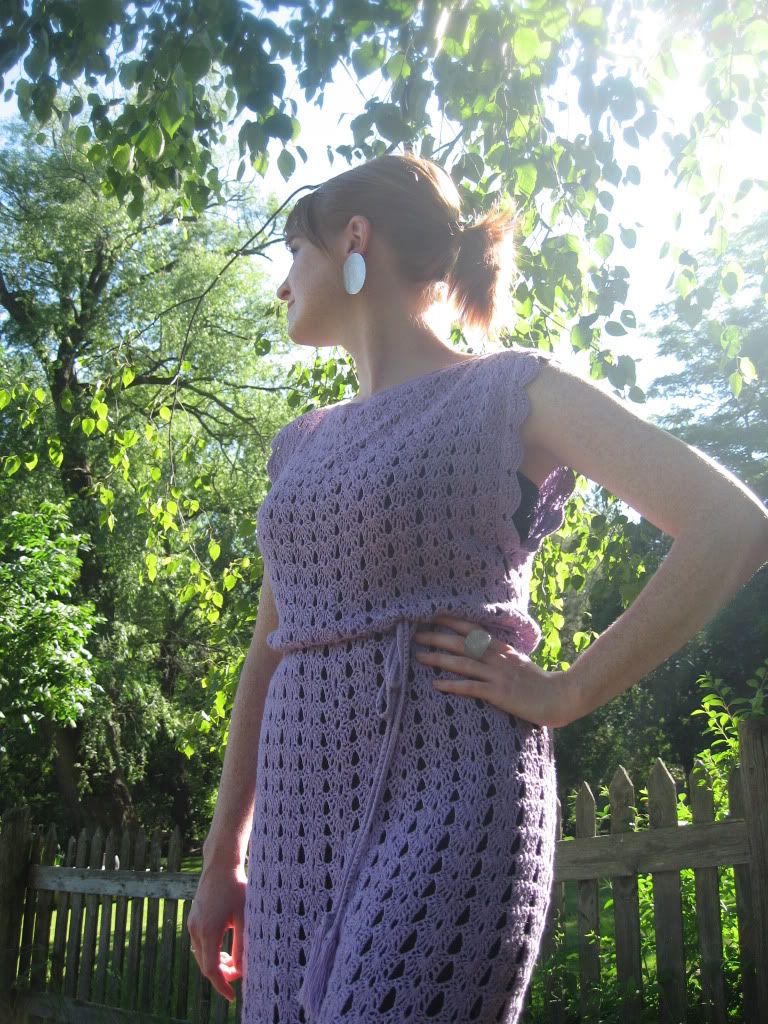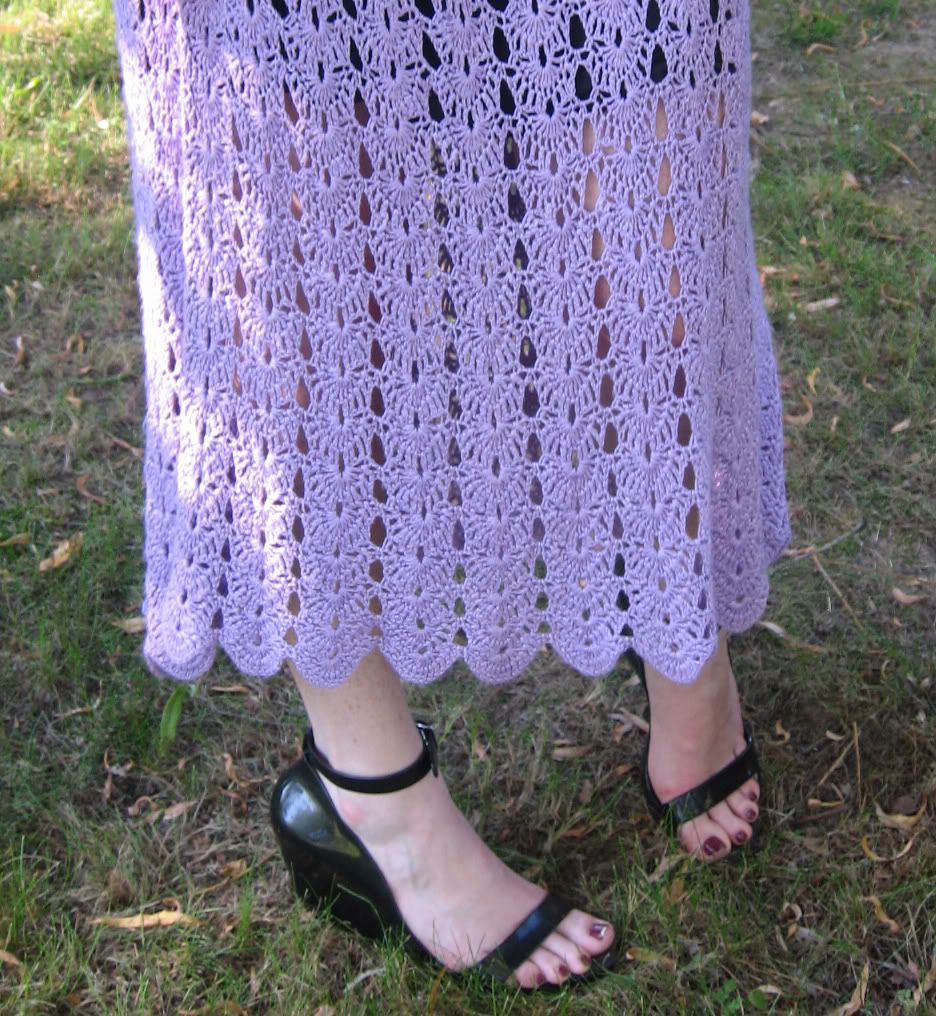 The DETAILS:
Dress: Vintage 70's (?) crocheted dress from Una Mae's. No label. [I swear I don't do all my vintage shopping there...I've been featuring some of my very old faves.]
Earrings:Glean Design by Janet Ecklebarger from Post 27
Ring: My all-time favorite ring I've had since the 90's. I am fairly certain I purchased it from Contempo Casuals in high school for $10.
Shoes: Alexandre Herchcovitch for Melissa (Also seen here.)
The STYLE FACTOR:
I spent the 4th of July weekend in Wisconsin at a great house, sandwiched in between two small lakes. I thought the lake behind the house and all the greenery would serve as a beautiful backdrop for this lavender dress on this dashing ginger. I love the scalloped edges and pairing with a few outstanding silver accessories. Even though it kind of looks like your grandmother's blanket when it's on the hanger, the dress can be casual or dressy and flattering for many body types. The best feature is its flexibility. As it's shown here is my favorite way to wear it, but I have also looped the tasselled string belt through the openings to cinch the dress in the back. It's pictured here with a black tank and half slip underneath, but black leggings and a long sleeve black shirt work well in cooler temps. It would look great with a fun green or yellow under layer. I tried a nude slip, but it looks like you're naked underneath, and that's just not my style.
If you're thirsty, you can easily take a row-boat across this lake to a bar...in case you're ever in the area. Special thanks to the family model!
[Styling and photos by unpatterned]