Wisconsin 2 of 3: Art Camp @ Wandawega
Recently I was lucky enough to be invited by my new friend, reinspire-er, and part-time employer, Angela Finney-Hoffman, to "Art Camp" on Lake Wandawega in Wisconsin for a weekend. What is Art Camp, you ask? Art Camp is around 35 creative people descending upon Camp Wandawega for a weekend to, well, make art and relax. Whether it's collage, woodcarving, button-making, book-binding, sewing, dream catchers, photography, or sushi, on Saturday, July 9, all these things, and more, were happening at once under the blue sky.
I'm sure you're also wondering: what is Camp Wandawega? That is unless you've picked up a Chicago Magazine, Chicago Home + Garden, CS, or Timeout Chicago lately. Yeah, for real. Lake Wandawega is just under two hours from Chicago (bottom tack), and I spent two nights at the much-hyped, lakeside Camp Wandawega. I'm always weary of things that have been very hyped up to me. High expectations equal disappointment in a lot of cases. Fortunately, Camp Wandawega lived up to the hype, and then some, and then some more. How can you go wrong with multiple quaint buildings filled with antiques, looking just as beautiful as they did in the prohibition era, rope swings to launch you into the lake, acres of land, canoes, and even volleyball, archery, and shuffleboard?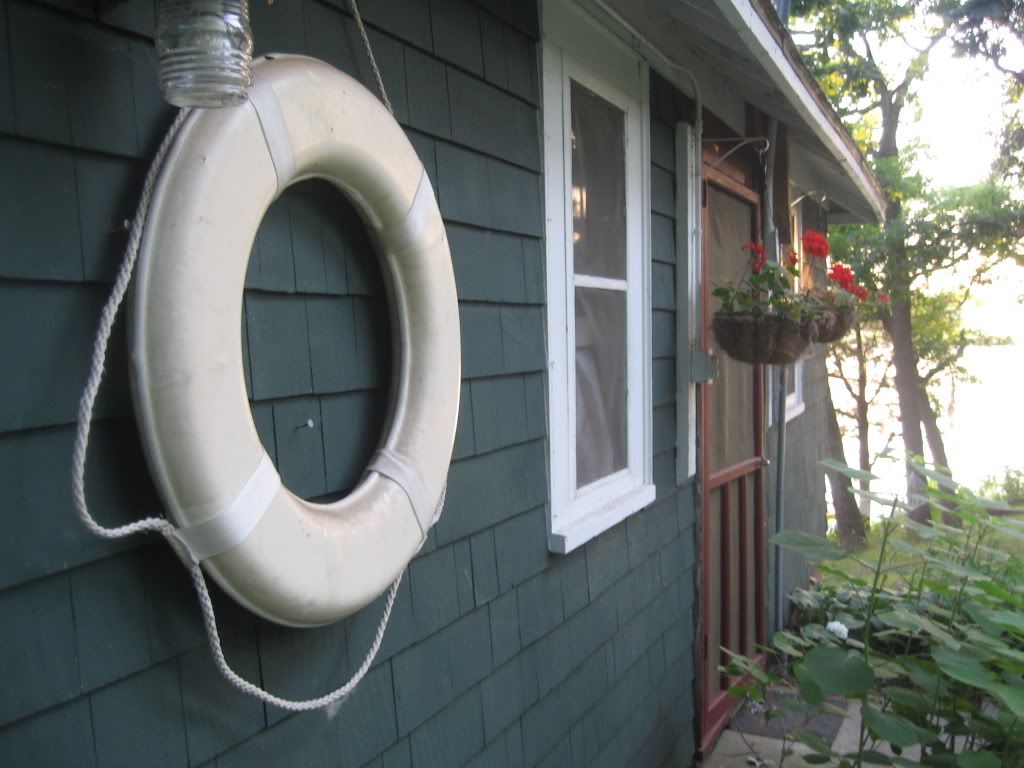 Oh and I didn't even mention the private beach, dock to jump off, or the treehouse. Yes, treehouse. There are not enough words to describe the charm that is Camp Wandawega, and our hosts and owners, Tereasa Surratt and David Hernandez, couldn't have been more gracious.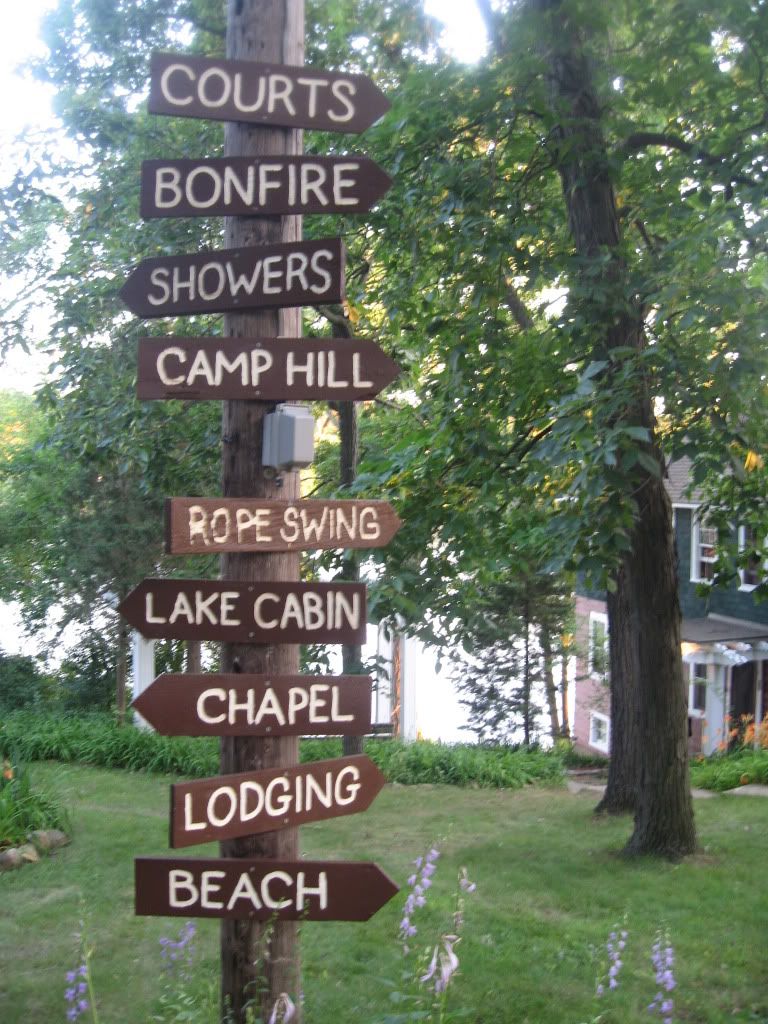 I had big plans to show you a massive slideshow of Wandawega and then follow up with a post on the style that was Art Camp, because as you know, creative minds produce creative expression via fashion, even when dressed in work clothes. Just imagine, TOMS as far as the eye could see. Unfortunately, I accidentally deleted about 60% of the photos I took, including all of the art and "style" pics and a lot of other scenic views of the camp including the treehouse. Wah wah. Oh, well, I guess I will just have to go back!
The only surviving "style" photo:
The highlights of Art Camp for me were as follows:
The scenery/land. I am a city dweller and a city lover. But, there is something to be said for escaping the city for a day, a weekend, a week. Camp Wandawega is the perfect city escape. It's not terribly far from Chicago. It's a beautiful drive, and once you are there, it's like stepping into a time warp. Showering becomes less important and rope swinging into the lake (even at 1:00 a.m.) becomes top priority.
The people. As I mentioned, it takes amazing hosts to pull this off. It takes a bad ass camp counselor to rally the troops. And of course I was delighted to be among such talented people. Meeting about 30 new creative people is completely overwhelming, but well worth it for the visuals alone. Not just the work they showed us, but the work in action. Check out a slide show here.
The bookmaking. Yes, I made a book thanks to an incredibly patient instructor. More on that to come.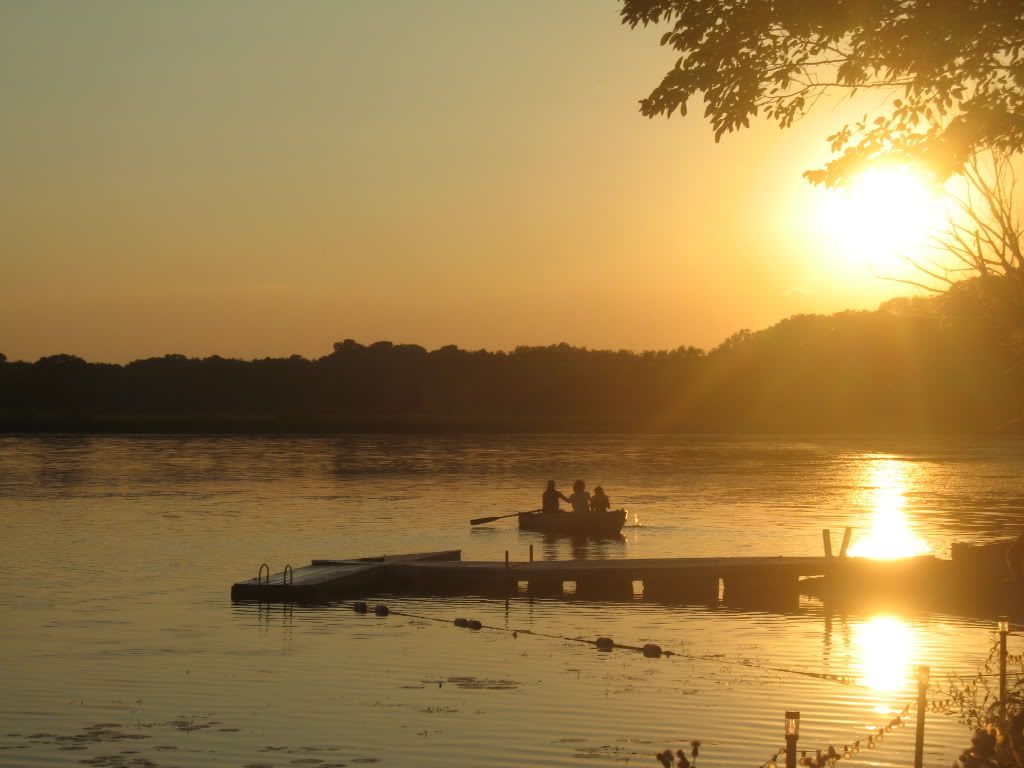 Overall, the weekend was incredibly relaxing, inspiring, and partially bruise-inducing thanks to above mentioned 1 a.m. rope swinging. Wandawega was the best 1 star accommodations I've ever experienced.
So grab your swimsuit and get the F outta the city! What's your favorite weekend getaway?