Handmade @ Art Camp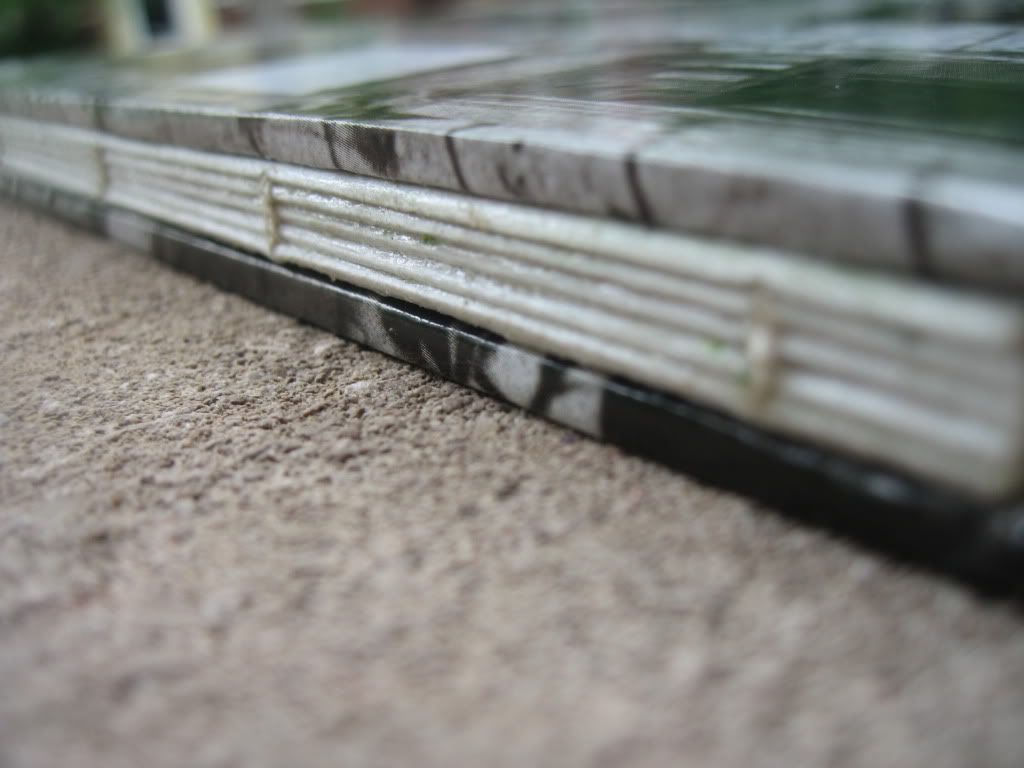 When I took off for Art Camp, I had every intention of "making" lots of "art." Well the reality turned out to be I pretty much made one thing - a book. And, you know what, making only a book in one weekend is just fine with me. When I heard about the bookmaking class at Art Camp (yeah, like real camp!), I jumped on the opportunity to be taught how to make a book...whatever that meant.
The lovely, talented, and very patient, Julia Stotz, taught a group of about 10 of us the ins and outs of bookbinding with a Coptic stitch and an open spine. The books we made were more journals than books, but you get the idea. So you're looking at a five signature, 50 page journal. I learned a little lingo along the way too. The signatures are each piece you can see above. We created them by folding 8.5x11 paper in half. You then HAND STITCH each signature together. It was quite the process, but worth it in the end.
The covers are made from book board, which can then be covered with paper or fabric of your choice. I used paper from the pages of an old oversized Berlin Photography calendar that I have been carting around since about 2004. I have a few of the old pages framed in my house and I just haven't been able to part with these amazing images over the years. I actually still have a few sheets stashed in my closet...I'm thinking gift wrap. The photographer of these images is Stefan May, who goes by the pseudonym, Lance Lensfield.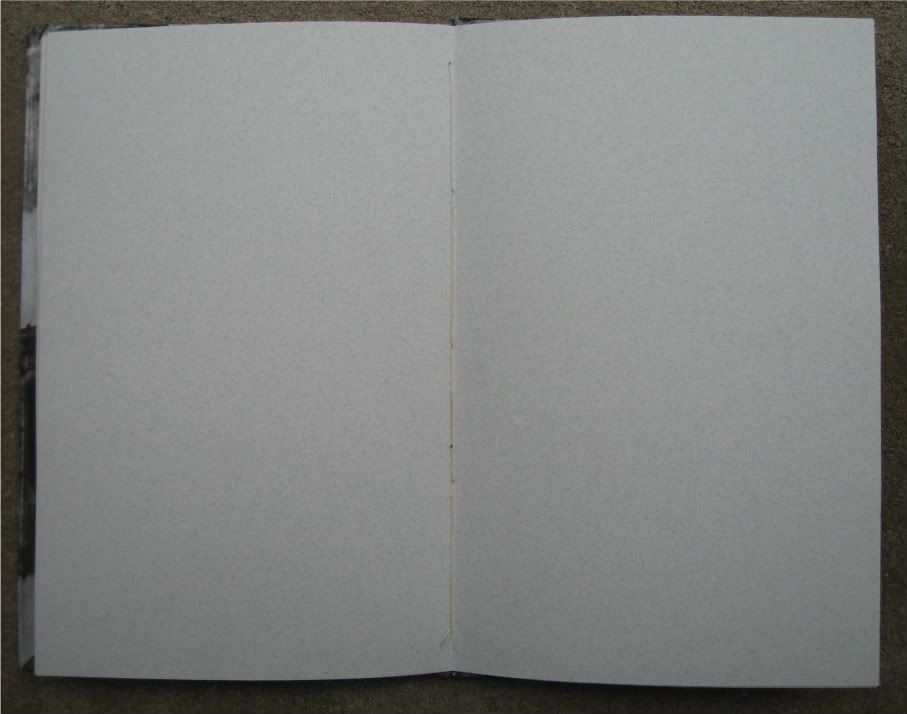 The interior pages are made from really old resume paper that was laying around the house. It had the words "granite" in the name so you know it's paper that you would not actually print your resume on anymore, but works well for the interior pages of a book/journal. Now my only question is: what am I going to write in this thing? I worked on it too hard and long to just use it for random notes and lists. I'd use it as a "dream book" to keep a list of all my goals and dreams, but I already have a half-empty Moleskine in use for that. I don't really keep a journal, although I have attempted to in the past because I think I should. The book would make a great gift, but I feel too attached to it to give it away. Seriously, what should I do with this book?