Operation: Secret Staycation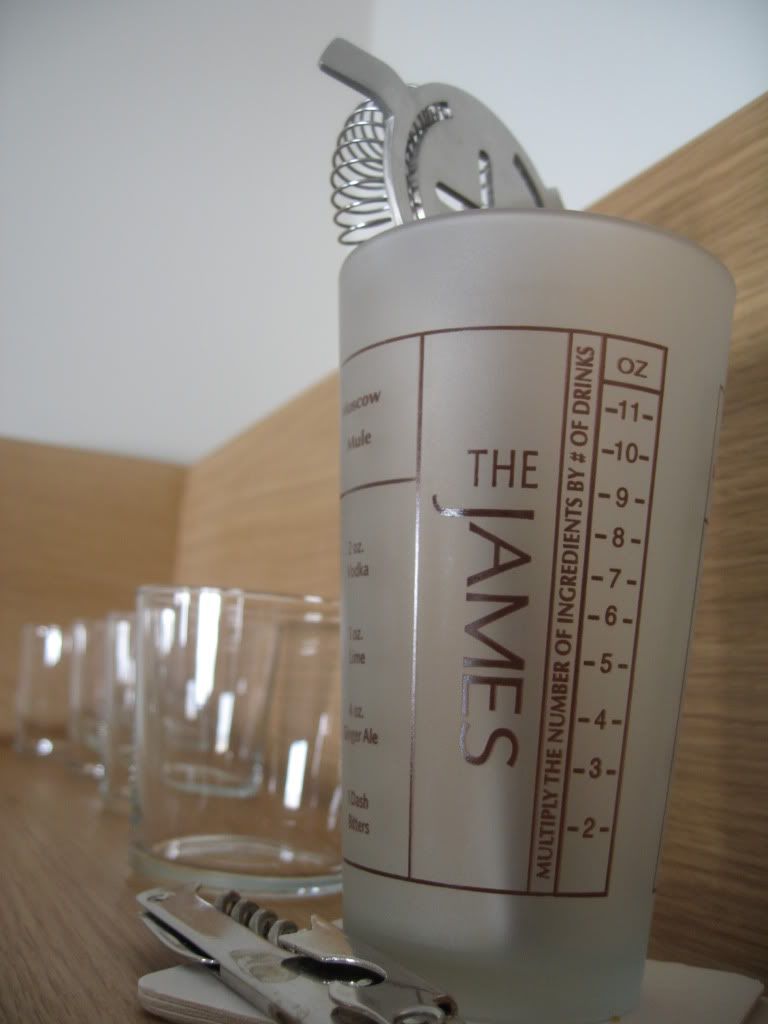 Have you ever taken a vacation 8 miles from your home? I did last weekend, and it was the best thing EVER. I know, staycation is the dumbest, most overused word these days.
Things have been non-stop around here since the end of July. Now it's OCTOBER. Wow. B's birthday was in mid-September and while I got him an okay gift, I kind of dropped the ball on overall planning and had been promising something else. What was going to be a pretty unoriginal couple of sweaters ended up becoming a secret date night/8 mile away vacation on a whim. We used to travel what seemed like monthly, whether it was a local trip or otherwise. Those fun times have gotten pared back a bit these days. Since I couldn't afford to up and take us on an actual secret vacation, I consulted Jetsetter spontaneously and whipped up a surprise:
October 4, 12:05pm: think of secret staycation idea
12:06pm: look up Chicago sales on Jetsetter
12:07pm: notice The James Hotel sale was starting at 2pm
12:10pm: text B to make sure he is free on Friday night
2:01pm: book King room (cheapest option) at The James Hotel for Friday, October 7 via jetsetter sale (Enter birthday and engagement celebration in notes. I know, the engagement celebration is a bit of a stretch being 2 months afterward and all, but I played the card.)
2:17pm: panic that I didn't do my research to see what the online rate via The James Hotel website
2:20pm: sigh with relief and fist pump when I realize I got a King room via Jetsetter for about half price (they weren't lying!)
I fooled B for the next few days just telling him that I was planning something and that we were going downtown. The weather was fabulous so we planned to meet downtown and hang out outside. I didn't really have a plan but it all worked out. I arrived early, checked in to the James flawlessly, and because we were celebrating, they upgraded our room to a suite! I knew I played the celebration card, but I was shocked that they actually gave me a free upgrade when I booked the room through a discount website. Points for The James. I'm also a sucker for a Bertoia chair, even though they kind of feel like ice.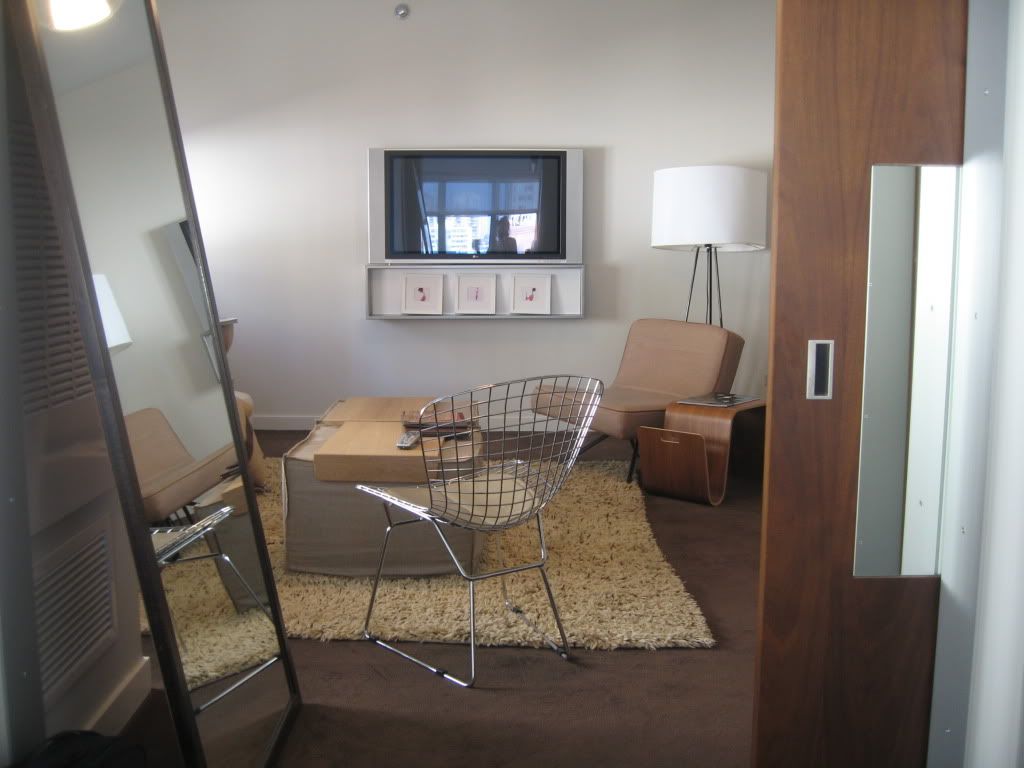 It was a fun evening being a visitor in your own town. Drinks at my favorite, under-the-radar rooftop bar
:
[Image
]
Dinner outside at brand new, cutely eclectic, most likely soon to be crazy-packed Farmhouse. They touted local/Midwestern ingredients, including fried cheese curds (bonus), a fabulous beer selection, and chilled house wine on tap. Don't get the wine.
The room at The James was sweet. Just enough modern without being cold or too designy. Slightly weird turn-down service was provided. When we returned, the clock radio was playing, lights were on, the ice bucket was full, and there was a teeny tiny package of popcorn, like 5 or 6 kernels. It was weird, but kind of fancy. The in-room bar was STOCKED and tempting, but I'm not
that
spontaneous. I byob'd.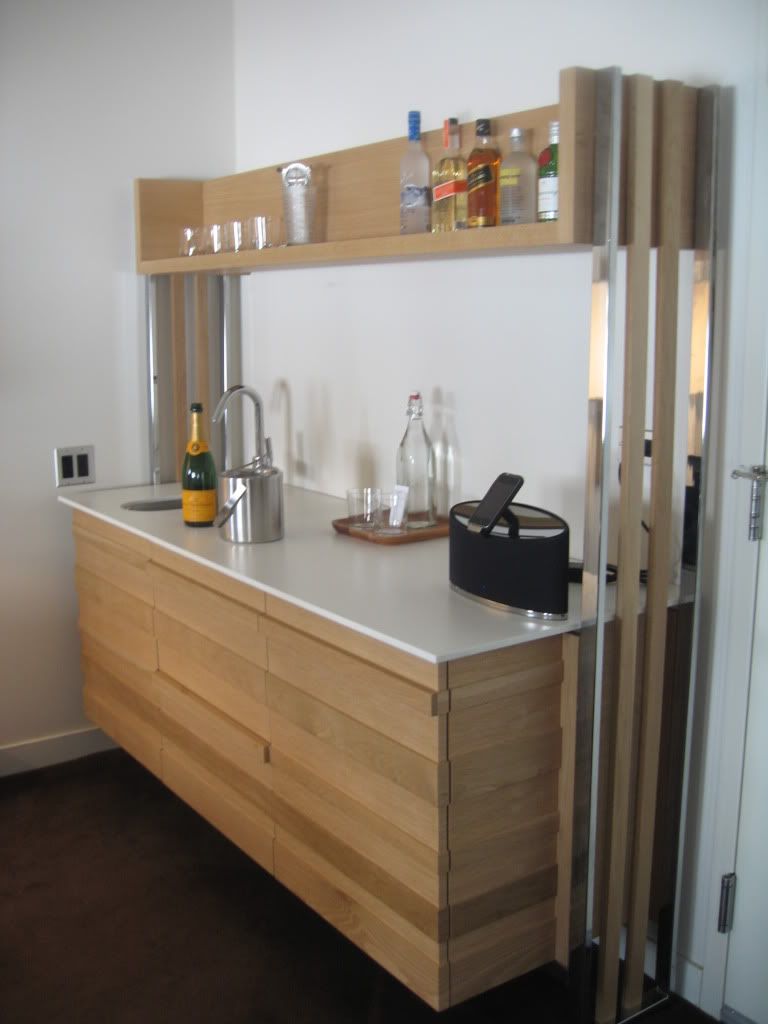 We splurged on in-room breakfast, which I have never done in my life. You place your order on a card by 2 a.m., hang it on your door, and voila, breakfast arrives at the time you checked, along with the complimentary newspaper you requested. Totally overpriced, but it was so worth it to drink my coffee in bed, with a sunlit view, reading about Bethenny Frankel's lawsuit.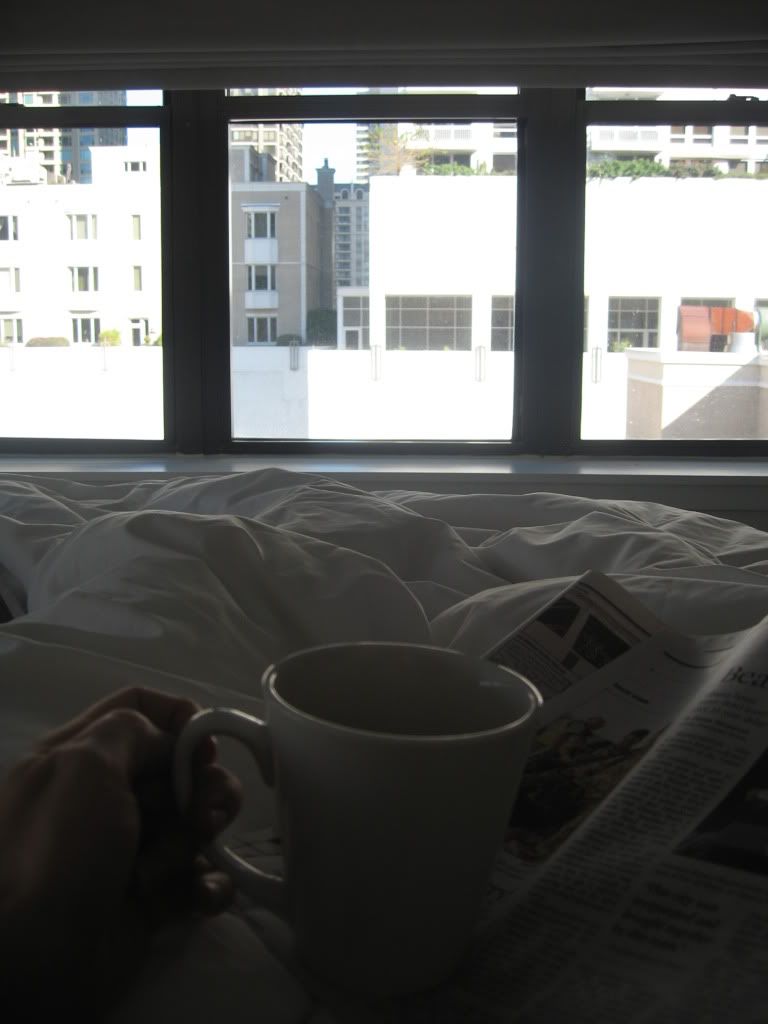 All in all, I highly recommend
,
, and most importantly, a spontaneous one-night vacation in your backyard. It might sound a little goofy on paper, but it was almost as cool as traveling. And it's okay to celebrate late, and work that celebration for all it's worth!