Unpatterned Style: Ann Arbor Vintage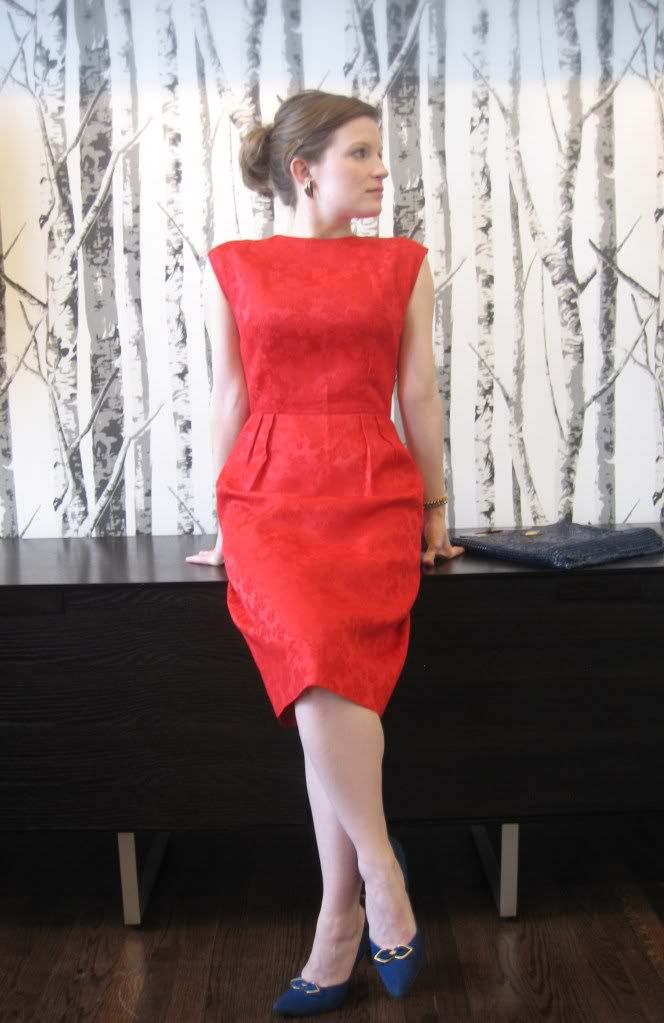 I told you I found 2 vintage fab finds in Ann Arbor, and I wasn't kidding. I had been on the hunt for a vintage trench style coat that wasn't ridiculously overpriced. After about an hour (seriously) in The Getup, I found this surprisingly heavy gem. It's mid-calf length, but this is the only photo that wasn't completely blurry thanks to my fussy camera.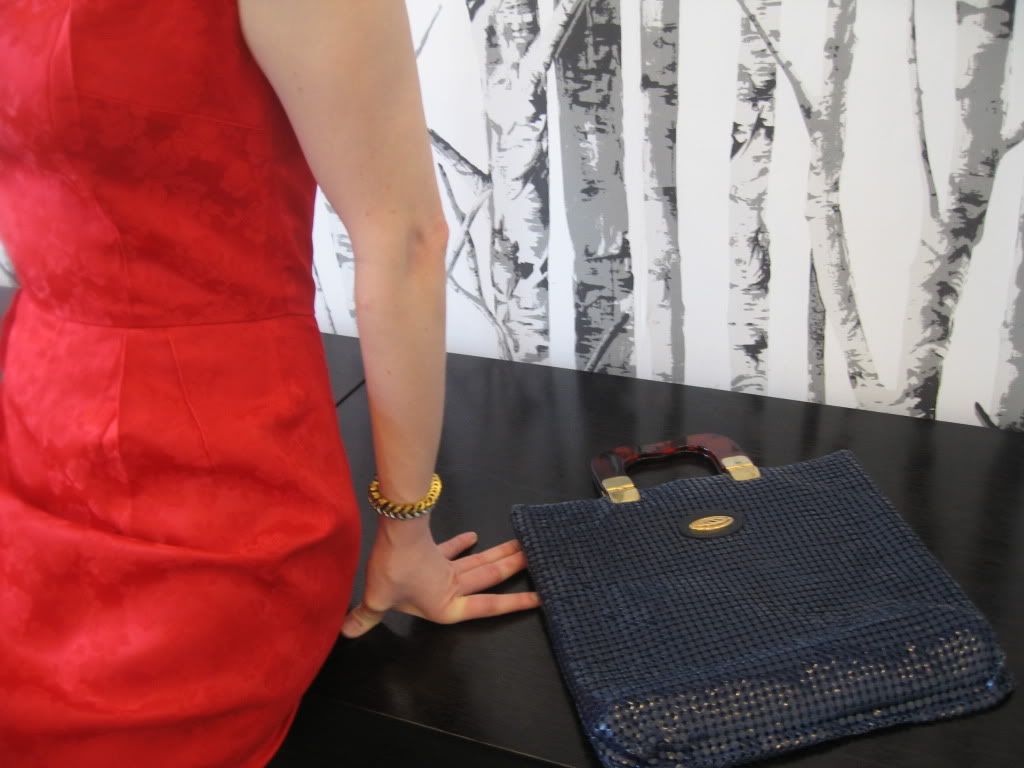 The STYLE FACTOR:
You might recognize most of these items, which I love. I often find myself reusing the same combination of clothes and accessories and sometimes really need to challenge myself to diversify. This ensemble was all about flaunting these fab finds from The Getup. If I had found these items in a Chicago shop, they would be been at least double in price. And don't even get me started on sales tax. The dress is a bit unassuming on the hanger, well besides the color, but once you put it on and look at those roses, the sleeves, the pleated waist, and most importantly, the back detail, the dress goes from nice to niiiiice. My initial instinct was to add black pumps (lame), but I think the mixed era navy accessories make it less standard, more fun. I cannot wait to wear this, now if only I had an occasion...
Has it really been 6 MONTHS since I posted one of these?! Did you buy yourself any post-holiday presents too?