Mexico en Photo
I've been quieter than normal lately, mostly due to the fact that I spent 5 glorious nights in Mexico at the end of January. You can imagine the tizzy I was in leading up to the trip and the daze I have been in since returning and turning one year older. I spent 5 nights at the all-inclusive Dreams Riviera Cancun Resort on the Mayan Riviera for my soon-to-be brother and sister-in-law's wedding. They had quite the gathering of family and friends for a destination wedding (80+!) so there was never a dull moment. Plus when you combine endless drinks, a swim-up bar, 9 dining options, 24 hour room service, sun, ocean, and all around delightful service, you really can't complain.
Dreams lobby. We were greeted with a glass of champagne upon check-in. I think you should be greeted with a glass of champagne everywhere you go. It's just a nice touch.
Yes, you are in the middle of nowhere in case you thought you weren't. The resort is in between Cancun and Playa del Carmen. I think the official term is "resort land" for the area, but don't quote me on that.
The resort is pretty huge consisting of massive courtyard buildings. This is the "ocean view" from our balcony. You see that triangle of ocean, right? The upside of less ocean view is that is was definitely quiet in this courtyard nook.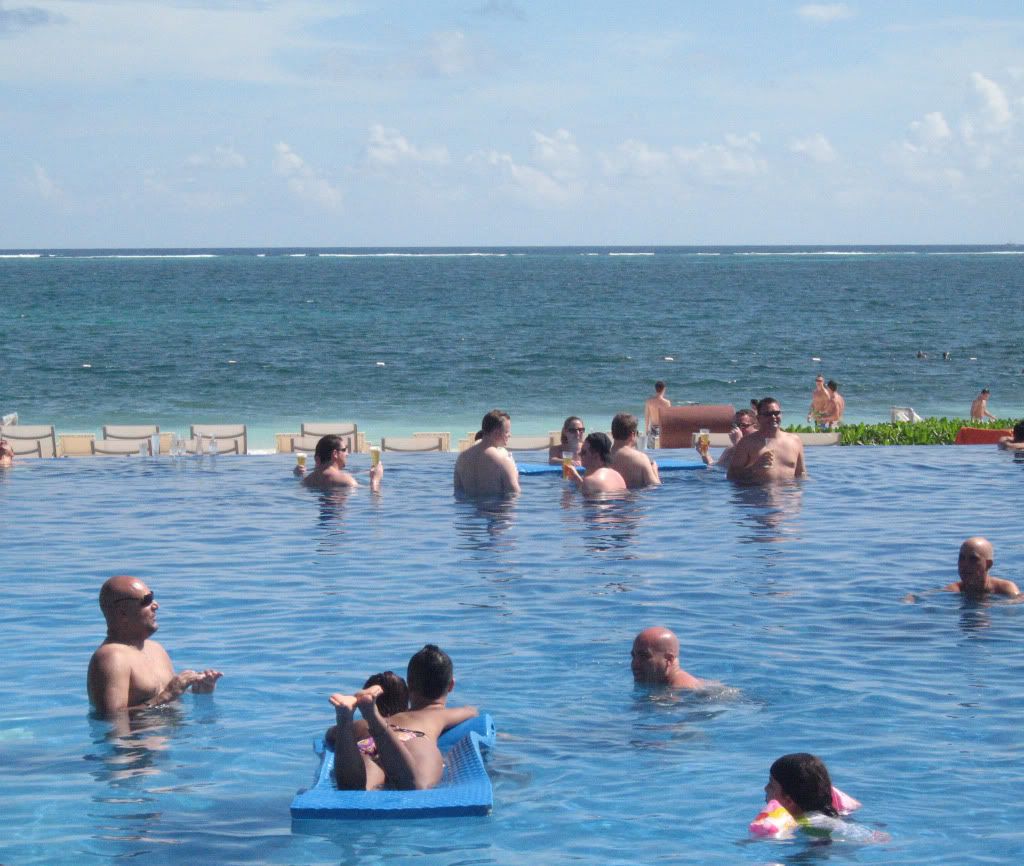 Infinity pool and swim-up bar looking out to the ocean. We were pretty much camped out here daily. Mango margarita. Pina Colada. Miami Vice. Mojito. Strawberry daiquiri. Rum punch. Corona. Modelo. In that order.
An attempt at shopping in the tourist-focused Puerto Morelos resulted in only little something for my god-daughter, but the nieces lucked out with some finds. Instead I focused on a few details on my only "excursion" outside of the resort via a 10 minute cab ride.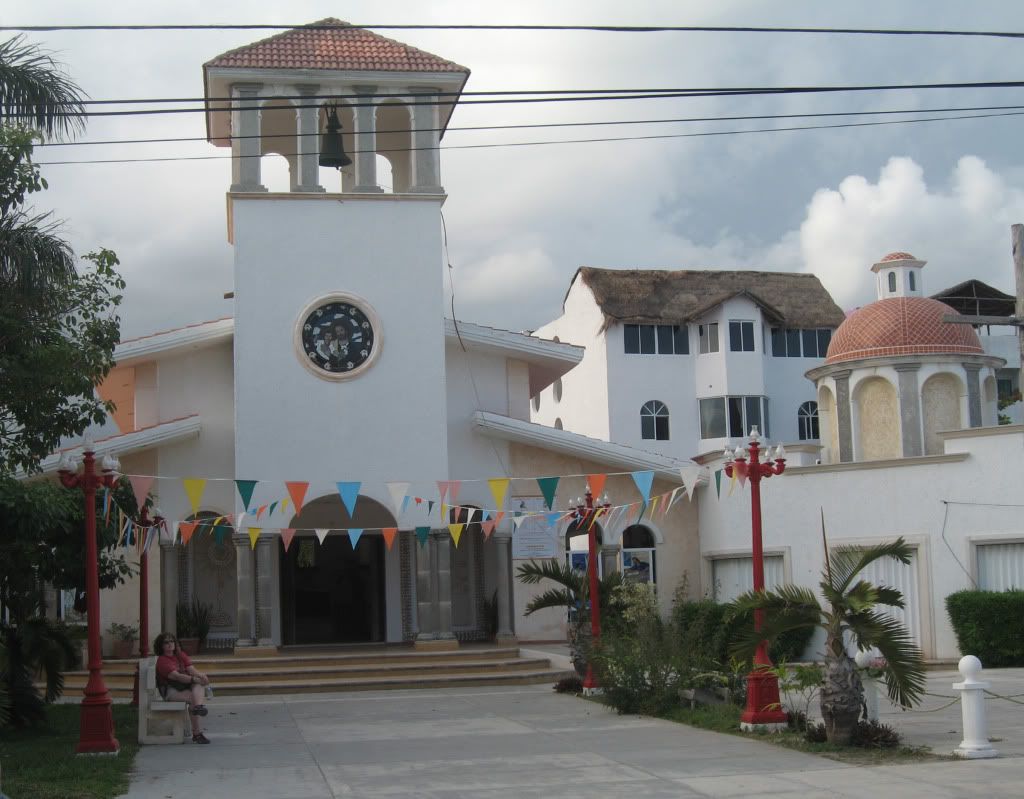 The late night hang out, Desires night club. As you can see, it's called "Desires," which is a kind of creepy sounding place to go. Instead someone started calling it Desiree's (like a lady's name) and it stuck. Literally the whole crew referred to it as Desiree's all weekend. Much classier than Desires. And yes that is a laser machine.
The only non-personal shot I have of the wedding, which was a lovely ceremony overlooking the ocean and fun reception with great dancing jams. I need more light-up dance floors in my life. Oh, for the record, I kept these insane blue suede shoes and debuted them at the wedding. I know, so beachy! Like walking on air. Really painful air.
Who doesn't love a bar where the stools are swapped with swings? Overall, I couldn't have asked for a better January getaway to celebrate a family wedding and would definitely recommend DRC resort. Congrats and thanks to R & A for a fabulous time, venue, and their families for making it amazing.
Now, onto making plans to get out of the Chicago winter again in March....