Fab Finds: Cocktails, candles, and a carpet bag
Literally. It seems that a plethora of fab finds are in my life lately, new and old. Here are some recent accessories. A delicious mid-century liquor dispenser, a self-chosen b-day gift from Seek Vintage thanks to my p's. Complete with pump-top and fully functioning. It made its debut at a little gathering I put together a few weeks ago. Let's just say, the vodka is temporarily empty.
Thrifted ($1.60 each) glass pillar candle holders. They're rocking tea lights right now and a great complement to my ancient glass unicorn in the background.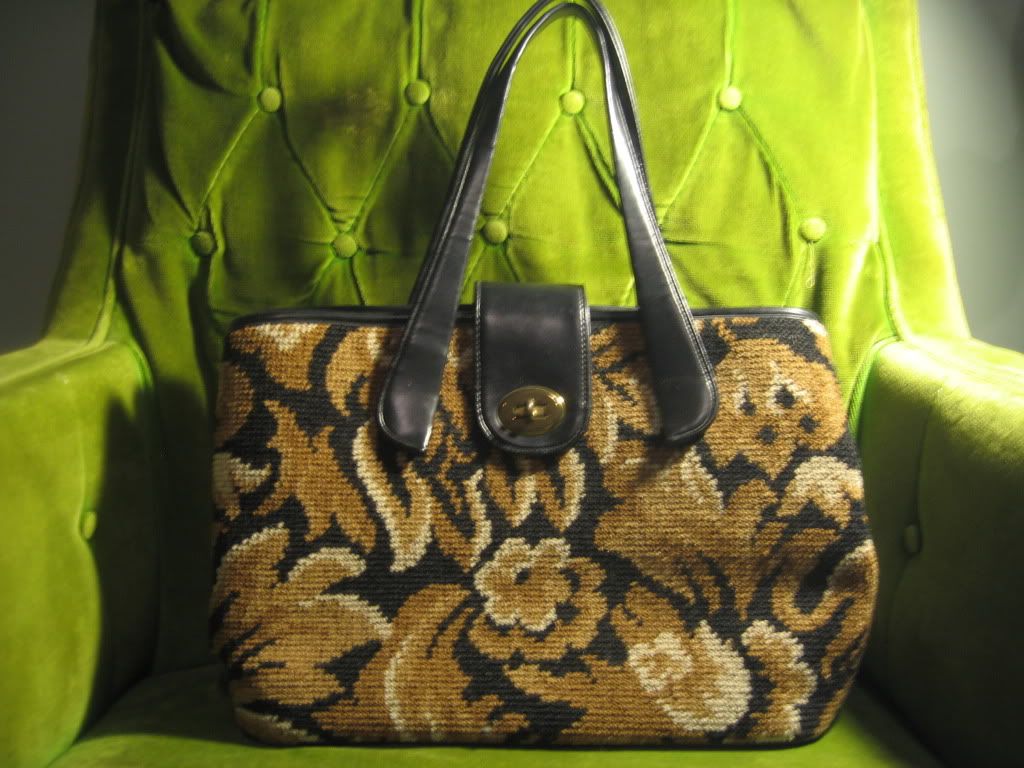 And another little birthday splurge that I got at Jackson Square Antique Mall when I got the wedding album. This vintage carpet bag is a perfect size, neutral pallet, in great condition and I've been on the lookout for a new bag!
What have you found lately, new or old?