HM1: Sedona, AZ, Etc.
Just shy of two months ago, we married on Saturday, brunched on Sunday, flew to Phoenix, AZ on Monday, rented a car and drove to Sedona. Enter: honeymoon one, or HM1 as I've taken to calling it; HM2 is a pending Europe trip. Along the way to Sedona we stopped in tiny hillside Jerome for a few hours for a quick bite, speed shopping (turquoise earrings!), and a quick wine tasting at Bitter Creek winery. We soaked in the view above, purchased a bottle of red, and were off to Sedona. In the rain.
The bulk of our trip was spent in Sedona at the amazing L'Auberge de Sedona, in one of their garden cottages. I cannot recommend this resort enough and dream of going back there. Pristine facilities, great staff, gorgeous views, and a creek right in the middle of it. It feels secluded and cushy and at the same time is only a short walk to town. They had a spa on site (an overpriced massage is well worth it post-wedding) and free morning yoga, which I dragged B to one morning that we weren't hanging out on rocks. Plus, our kick-off dinner at L'Auberge Restaurant on Oak Creek was the best meal I ate all week.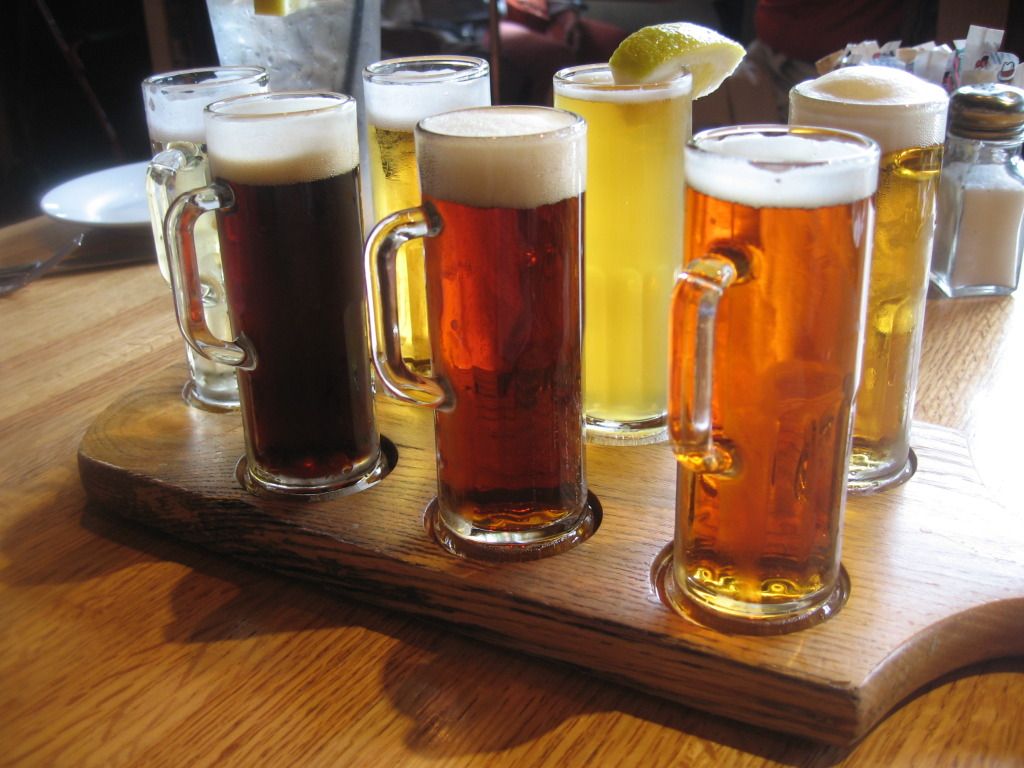 When it's raining all day on your outdoors focused trip, go to a brewery for lunch. Obviously. Mediocre beer tastes better with stunning views. However, the best cocktail I had all week was the key lime pie martini at Open Range Grill & Tavern - seriously liquid pie.
On the first day of sun, and our first day feeling energized after throwing the biggest party of our lives, we got going early with a hike at Soldier's Pass. It was about a 4.5 mile round trip hike, which was just my Midwestern speed. Sedona was basically breathtaking all the time. Everywhere you turn there's masses of red rock.
Can you find me above? This is right about where we went "off-roading." An online description noted that the trail splits and you can continue on the beaten path, or you can veer off to see an arch built into the rock. We opted to try to find the arch. Along the way, I had a few of those moments where you think, "one wrong move and things can get real real here!" I also may have stepped the wrong way toward a prickly pear cactus resulting in some whining. But we found the arch and were somewhat underwhelmed, but the overall view was pretty delicious. We took a seat and soaked it all in right about here: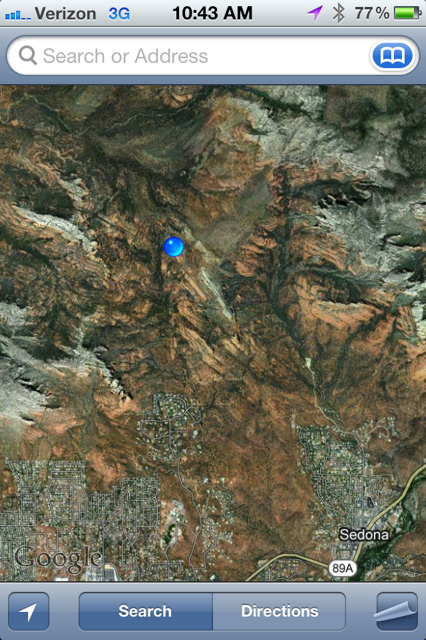 Then we hiked back to our rental car, a Mustang Convertible. I admit we were one part awesome because we were able to cruise around AZ soaking in everything with the top down, but also one part douche because our car said MUSTANG really big on the doors. Cringe. But it was worth it for 6 days of this:
After a patio lunch and a Moscow Mule, we got back in the 'stang and jetted up to the Chapel of the Holy Cross, a tiny church nestled between the red rocks. My photos don't do it justice, but it was quite beautiful. I even felt a little sentimental in there.
One of the simplest things to do in Sedona was a drive along Upper Red Rock Loop Road that was supposedly where Walt Disney, who used to live there, would go for inspiration. Whether that's true or not, the drive is spectacular. Another great stop is a short drive up to the local airport; it overlooks the whole town. A drive through the rock into the neighboring town will bring to a strip mall, but it's the most darling strip mall patio you will ever dine on at Cucina Rustica.
However the piece de resistance of the trip was the Grand Canyon.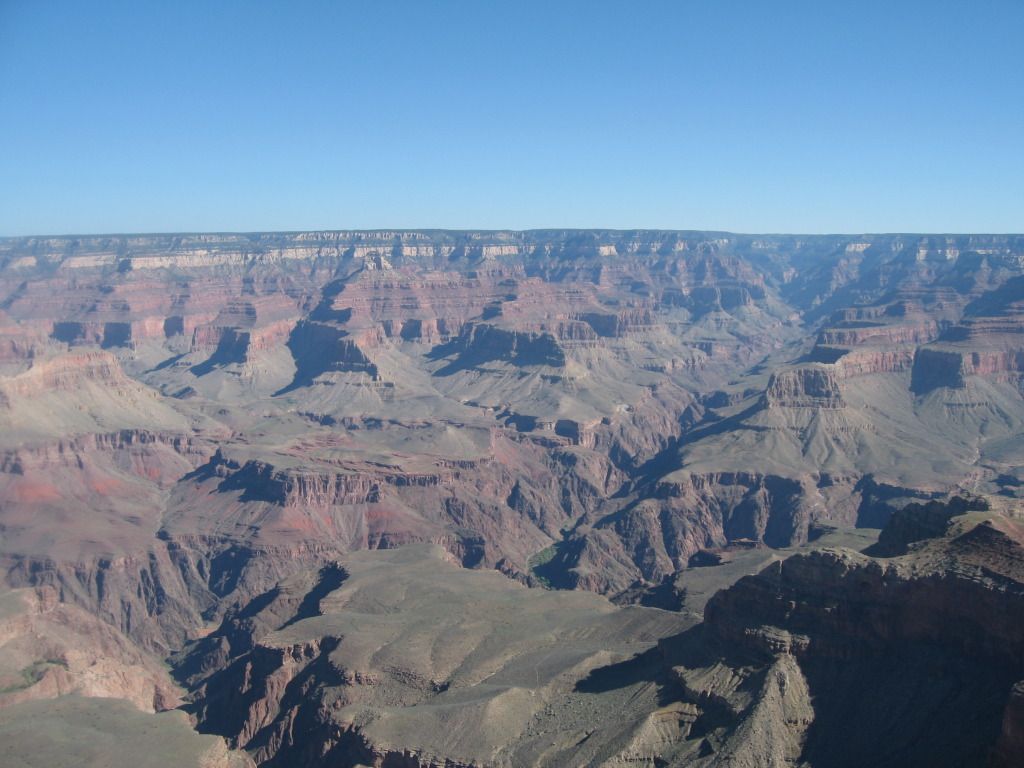 It's about a two hour, of course scenic, drive from Sedona to the closest entry point and it is well worth it. Talk to the park ranger to get advice on how to maximize your time there, which was just about 5 hours for us. Basically we just walked along the rim and hopped on the free bus that takes you to different vistas, just soaking in the vastness of one of the most amazing places and trying not to fall in.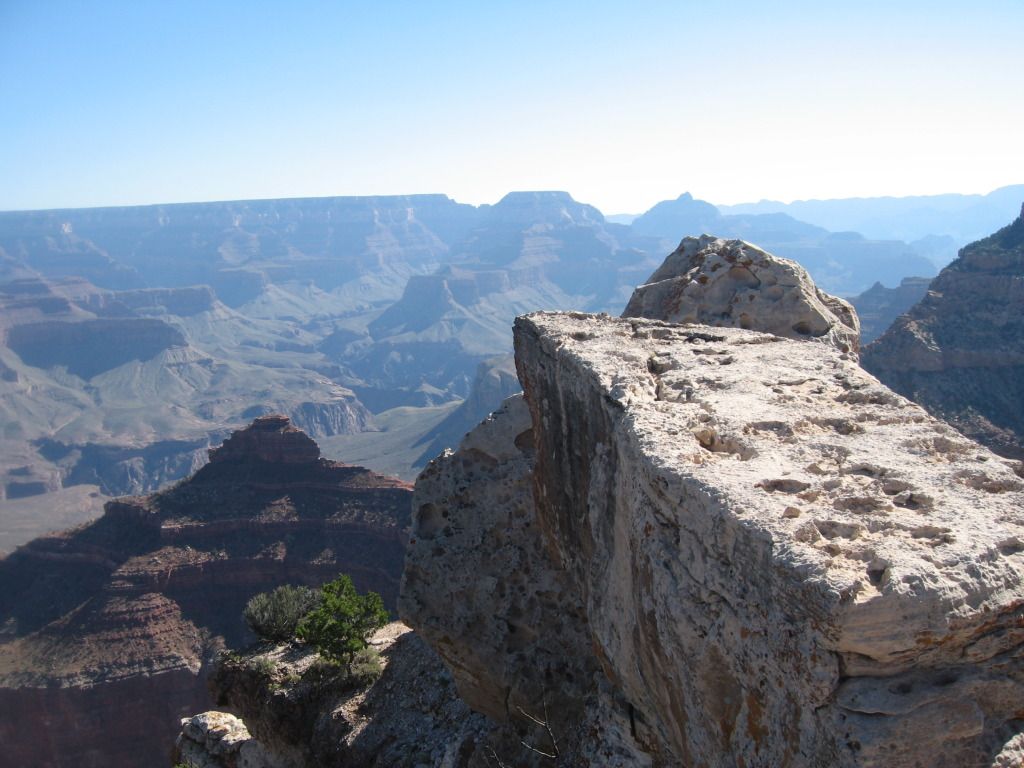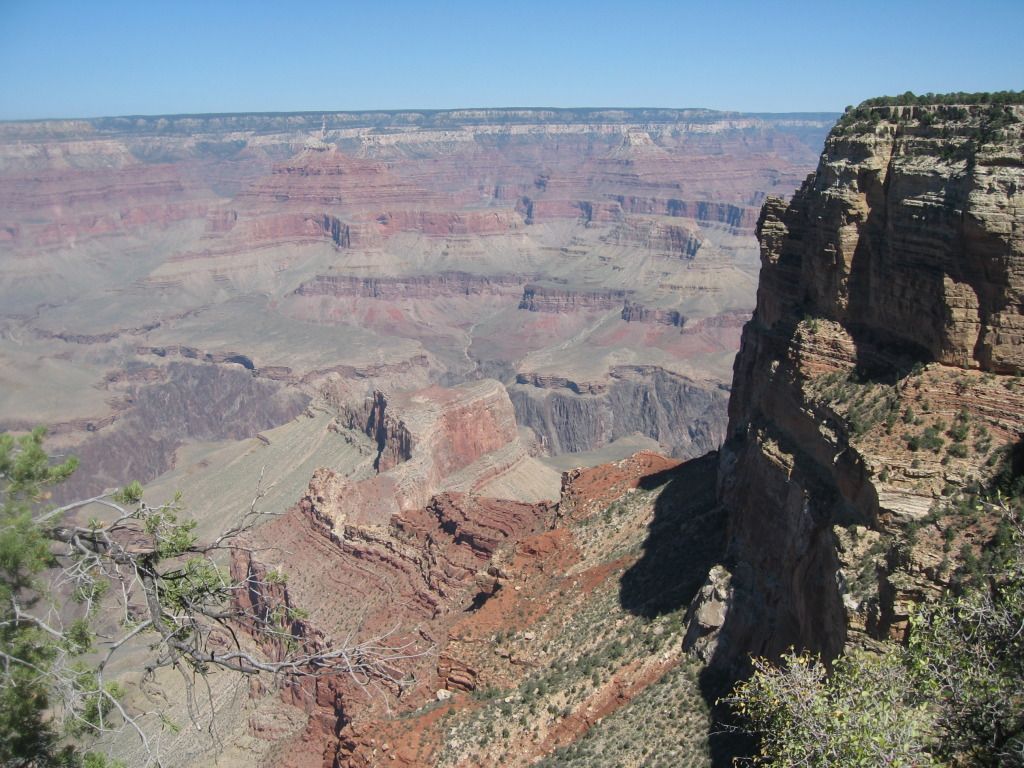 The ranger recommended we drive back to Sedona along Rim Drive/Route 64, which takes you a bit out of the way, but you are driving next to the freaking Grand Canyon (with the top down) and then through the middle of nowhere and Flagstaff. Lesson learned: park rangers really know what they're talking about.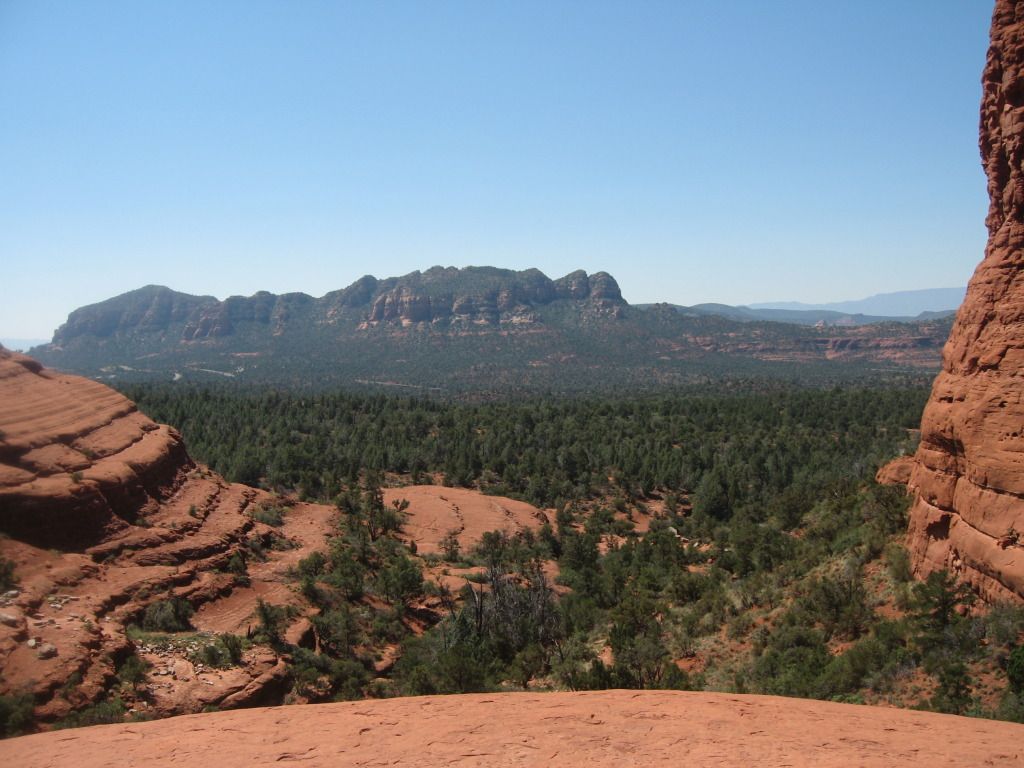 The finale of Sedona was a Pink Jeep Tour, on the Broken Arrow Trail. The Pink Jeep tours came highly recommended, but in all honesty, it wasn't as great as I thought it would be. They do drive you up on the rock in an impressive way, do a few crazy tricks and provide yet another way to take in Sedona's landscape . If you can't manage to hike up in to the rock, I recommend it.
HM1 closed with a drive to Scottsdale for two nights at the Westin Kierland Villas, a fabulous wedding gift from a few friends. It consisted mostly of laying by the adults only pool, racking up a hefty bar tab, and a trip to the neighboring Westin resort for a few rounds on the lazy river. Oh and we of course ate a lot. My second favorite dinner of the trip was at FnB in Scottsdale - super fresh and vibrant food, great wine list and butterscotch pudding in a darling space. I dream of their tile floor. The final meal was lunch at Carly's Bistro on the way to the Phoenix airport. It's rare to find a place that shares my name so I had to check it out...it was more of a dive bar with tasty food rather than a bistro, which was pretty Carlyesque if you ask me.
Overall Sedona, AZ and beyond was a perfect trip to relax, run around, and see amazing rocks. If you only take two things away from this post: L'Auberge and the Grand Canyon are unbeatable.