Weekend Indulgence: Apple French Toast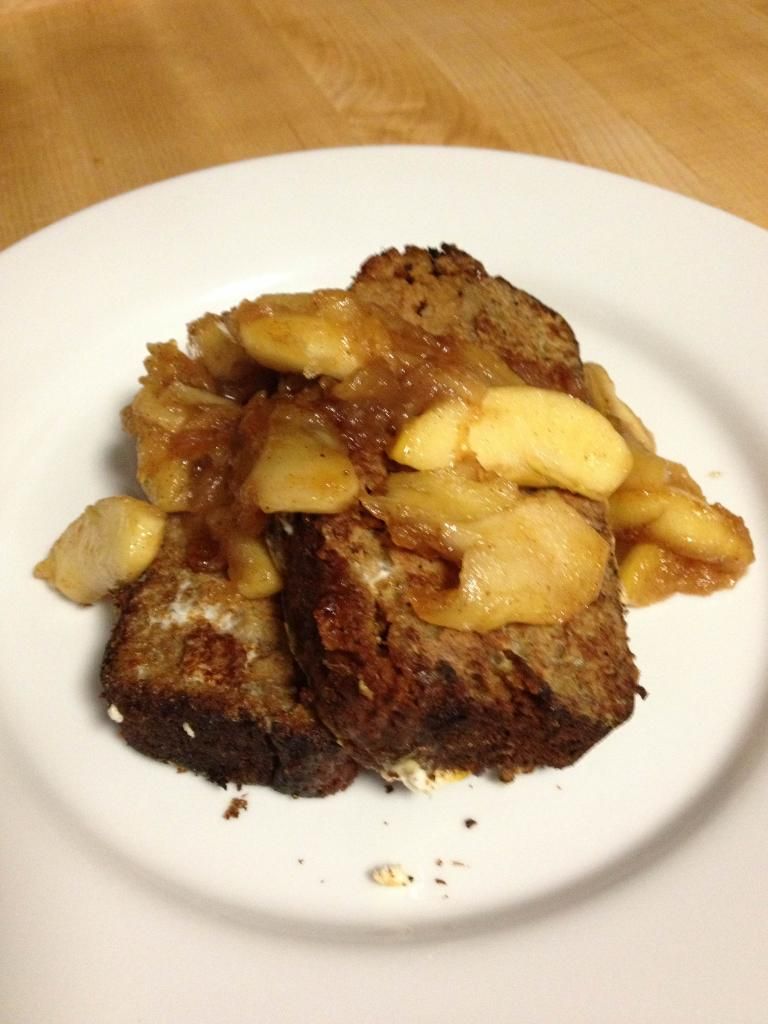 What do you do when you have a massive supply of apples gifted to you? Make apple bread/cake, of course. I followed this recipe exactly the first time around, except I used half gluten-free flour and sprinkled some brown sugar on top. It is so scrumptious.
Then I made yet another loaf because I can't eat the apples fast enough, but I replaced 3/4 of the white sugar with brown. It's just not as good. So what do you do with mediocre apple bread? Make apple bread french toast topped with fried apples, of course. Seriously:
Bathe that apple bread in egg, cinnamon and a dash of vanilla and cook in lightly oiled frying pan.
Add one peeled and sliced apple to a melted tablespoon of butter. Sprinkle with cinnamon, and a touch of allspice and nutmeg.
Cook until softened, add a tablespoon or two of maple syrup toward the end.
Pour over apple bread french toast.
Devour in a smug self-satisfied way for thinking of such genius use of this decadent bread.
Happy weekend!