Dead Composers and Other Things I Didn't Buy in Ohio
When you find yourself on business in Maumee, OH, what do you do, besides get your biscuit fix at the local Red Lobster? (Even Tina Fey loves Red Lobster biscuits.)
You give yourself one hour in The Maumee Antique Mall, which appears to be located in an old Wal-Mart or other super-sized box store. Serious antique/vintage madness! When you realize you are FLYING home on an airplane with a suitcase sized to fit in the carry-on bin, you restrict yourself from buying anything that can't fit in your purse. Therefore, you end up with a bunch of i-Phone photos of things that would have been really great to buy, if you were DRIVING home and/or if you listened to classical music. Ladies and Gentlemen, I give you, my favorite finds that I decided not to check (besides the fine gents above):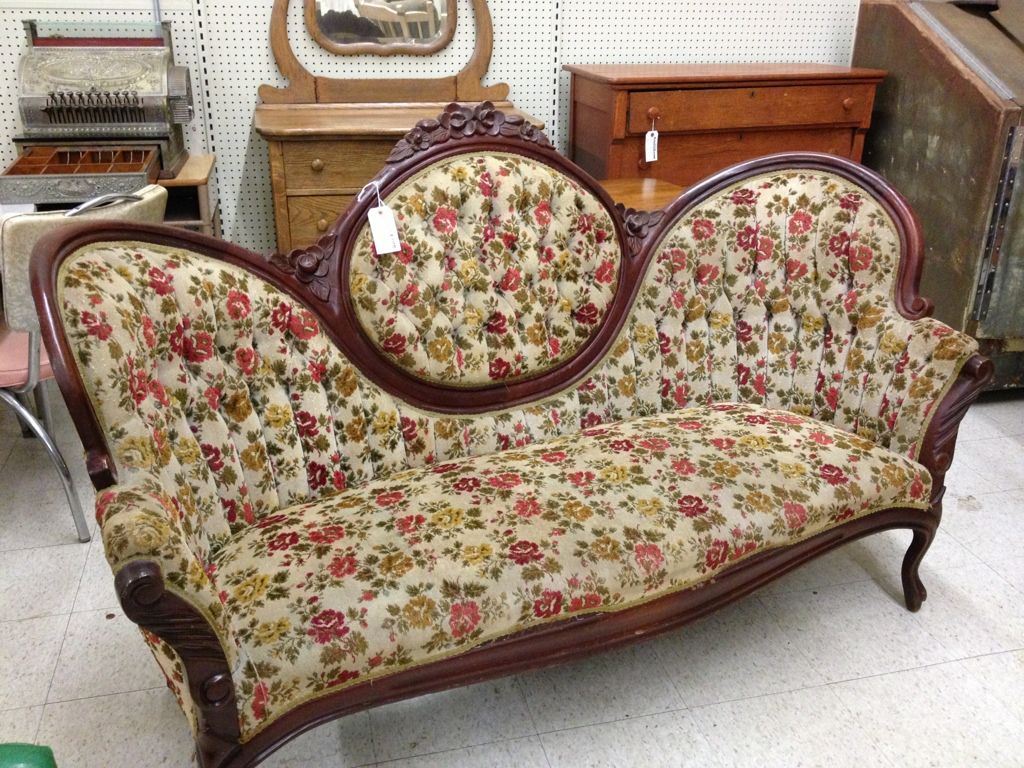 Hello! Can you see me reupholstered in a mod graphic or striped print with my dark wood painted a glossy grey, white, or black? Or how about all one color, like a super rich blue. No wait, if I could own that, I would put some crazy ombre oxblood fabric on it. You would die! (Dye?!)
Poodle Portraits: Is there any other kind?
Last call on the animal train, but I SO wanted to buy this for my brother. I think cats and whiskey rank high on his list.
I don't know if it's my upcoming tickets to Andrew Bird's Gezelligheid, but this Victrola made me smile. And whistle.
Sigh. I know these are super-trendy on the vintage home decor front these days, but you will soon understand that I have developed a thing for maps and this old pull-down was only $125, which is kind of a steal. I also saw another less beautifully displayed one for the bargain basement price of $65. Will you fit in the overhead compartment? I guess not.
The promise of biscuits and the announcement of closing time made me leave Maumee, Ohio antiqueless, but the taste of what could be will bring me back. With a van.