Bling of the Month: Vintage Lucite Pendant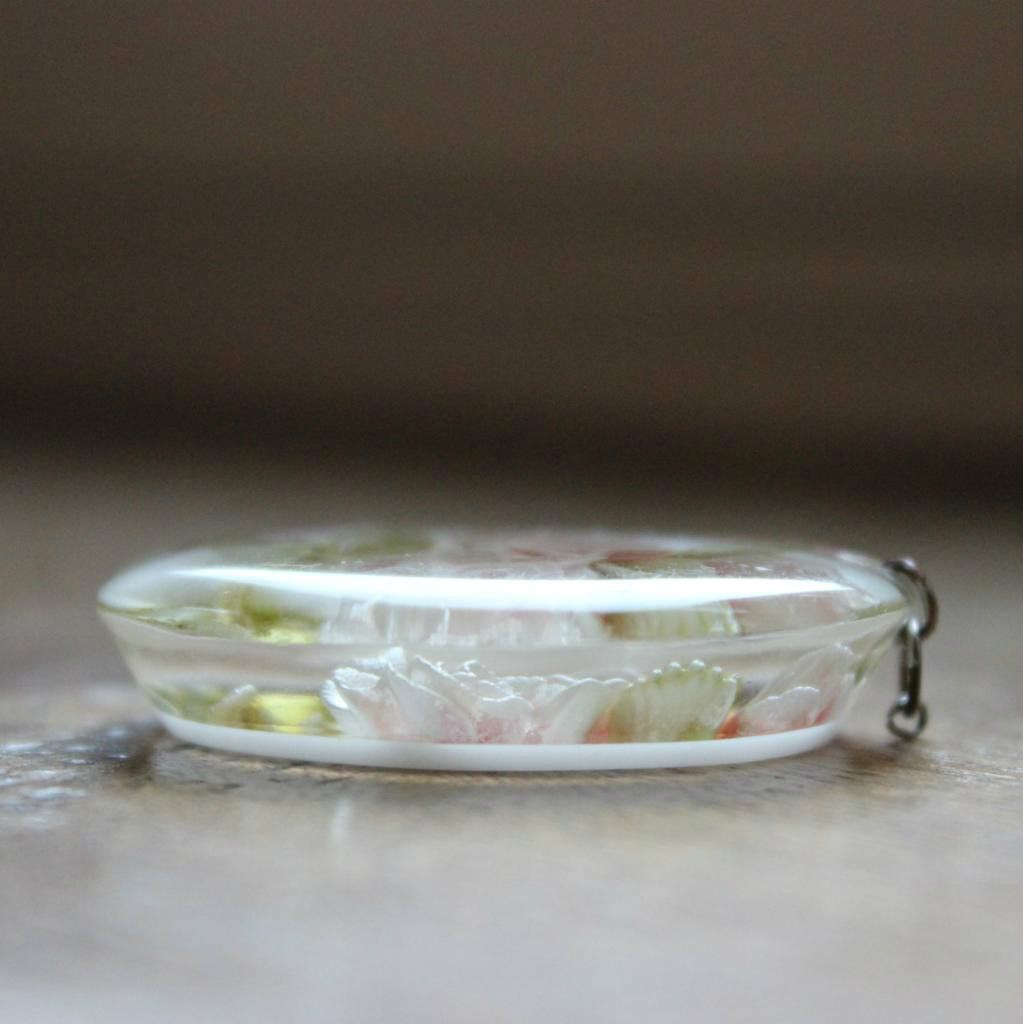 I'm unofficially revisiting this old post theme, not as a weekly, but perhaps monthly? My mom recently passed this pendant onto me and I had to share. I am not positive about the exact history of the piece, but it was my mother's mother's, which was possibly owned by her as a teenager. You know I love old bling and other relics from my grandmas! Presumably this piece is from the 1940's era, which is consistent with what I've been able to find online about similar pieces.
I believe this to be made of lucite, most likely those roses are hand carved, if I'm not mistaken. The fact that it is hand carved makes my head explode a little bit! I mean, the thing is about an inch wide and 1.5 inches long. Hand carved by tiny baby hands? It is in pretty incredible condition, as I know it sat in my mom's jewelry box unworn for most of the past 30+ years. Either way, I'm ecstatic to have it and haven't worn it yet myself because I need to replace the o-rings connecting it to the chain. And, quite frankly, I'm a little paranoid about messing it up!
Any lucite jewelry experts out there with more info? Do you have any precious/sentimental family pieces? I think some others might pop up here.
See the old bling of the week posts here.