2012 Goals: Whiskey Achieved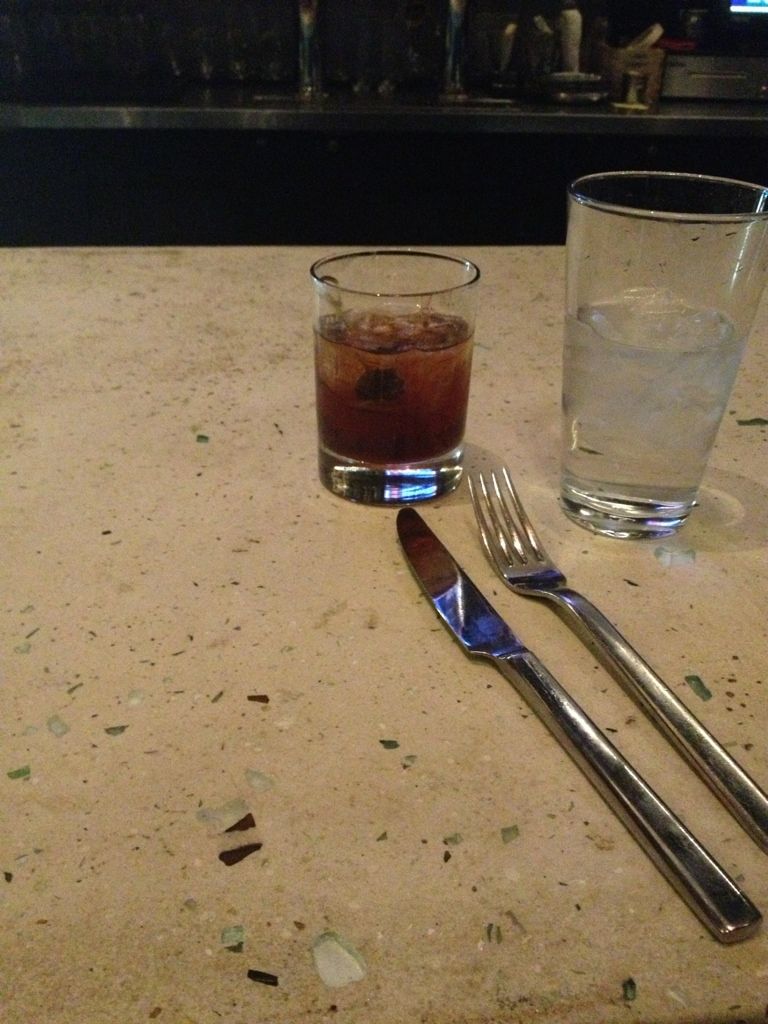 Happy 2013! We are one week in and I'm forcing myself to do some serious reflection and implement some real resolutions. First, a more light-hearted look. Admittedly, I didn't accomplish nearly as many of my 2012 goals that I wish I had. I barely ran all year, I haven't gotten back to taking the ARE, I haven't been blogging regularly, yada yada. The list goes on. But at least I can say that I have finally, FINALLY gotten onto the whiskey bandwagon. A girl's gotta have priorities, right?
I don't know what it was: the winter, the Mad Men, the peer pressure or what? (I think it was mostly the Mad Men.) But just as I learned to like beer many moons ago, then red wine, I have learned to love whiskey. I think all three are an acquired taste and I must say that I feel like my booze palate has come a long way from O & O's and amaretto stone sours. I'm actually kind of mad that I didn't try harder to like whiskey before. I blame all the warm drunken shots of Jameson my Chicago friends have made me take over the years. I'm still not on the Jameson bandwagon, by the way.
I think the enjoyment of whiskey really sunk in as I was sipping the above Manhattan at The Greenhouse Tavern in Cleveland. It was the last night of my solo week-long work trip and it was the perfect combination made with Carpano Antica vermouth and a real deal cherry. It was the first time I decided the drink truly tasted delicious. Admittedly, I took the iPhone photo to document the bar counter. I am pretty sure it was recycled glass in poured concrete, which I loved. I don't always love poured concrete or recycled glass counters, but I was particularly enamored with this well-done combo that did not show glass rings. Side note: the food here was also really delicious. Get the turnips and radishes covered in "American" curry. Heavenly. But I digress. Back to the star of the show: whiskey, rye in particular.
Up until about a month ago, I had been relying on bars and the Maker's Mark I keep on hand as a crowd pleaser to train my whiskey palate. A few weeks after the trip I was at local grocery, Gene's Sausage, to replenish the Maker's and grab some cheese for company later that evening when I came across the local Koval Distillery Lion's Pride Dark Rye. I was in a local store, holding a bottle of organic rye distilled down the street. A $50 bottle of rye that I wasn't even sure that I liked. I bought it anyway. Total impulse buy. I'm not sure if it's my favorite rye ever, but I have a lot of tasting to do and it felt good to support my neighborhood while experimenting. It was the first rye (or any other variety of whiskey) that I've had on the rocks. Suffice it to say that the bottle is more than half empty a little over a month later.
I feel a personal cocktail obsession coming on (or perhaps it's here; I also picked up a bottle of Campari, an old favorite.) I am currently sipping these (one at a time, yet consecutively) as I type...maybe you can too as you ring in the New Year:
Winter Tombstone (Adapted from Dave Wondroch's Tombstone via Paupered Chef)
2 oz Lion's Pride Dark Rye
1/4 oz spiced simple syrup (Leftover from Winter Punch served at a Holiday Party!)
6-8 drops of Bittercube Cherry Bark Vanilla bitters (Courtesy of my brother; Angostura will also suffice)
Chill a cocktail glass with ice and water. Shake the above ingredients in a cocktail shaker. Discard icewater and strain into chilled glass. Garnish with lemon twist (optional)
Boulevardier (Inspired by a recent trip to Maude's Liquor Bar)
1 oz Lion's Pride Dark Rye
1 oz Campari
1 oz sweet vermouth
Serve on the rocks with an orange twist, preferably in a snazzy glass (both optional.)
So while it's not my only dream achieved and certainly not the proudest, it might be the most delicious. A win is a win in my book. Cheers to 2013!
What are you drinking these days? Are you enjoying the resurgence of classic cocktails or hoping for the trend to dissipate? Did you achieve your 2012 dreams?