SCP Chronicle #2: Punta Gorda, FL
SCP Trip #2: Punta Gorda, FL - January 25-27, 2013
Oh yeah, this chronicle is the real deal! One set of B's parents spend some winter time in Florida. We decided to take take advantage of the SWA companion pass and warm weather to visit them for a weekend in January. There's nothing like shorts and a day by the pool in the sun to cure your Midwest winter blues, at least temporarily. Plus a little grilled meat, cocktails, and ocean views help too. While I don't have much to report on the travel guide front as we mostly spent time relaxing/being lazy and hanging out with the parents, I did buy some handmade soap from True Lyes at the nearby farmers market and it smells heavenly.
However, we did take a couple opportunities to mess around with our new camera. (A Canon EOS Rebel T3i AKA the most romantic wedding gift to each other ever. But seriously a really great buy for us...and for the blog!) Here are some of our shots from our evening walk. Sadly no manatees were spotted.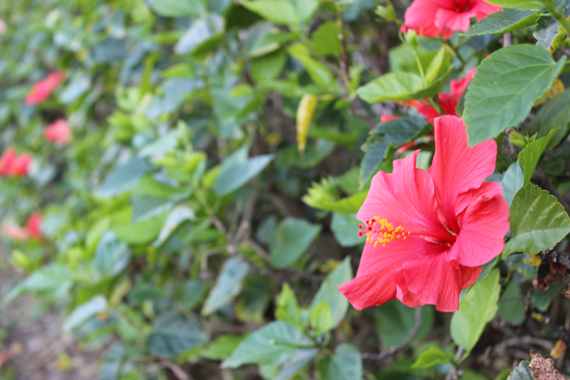 Ooh blooming bright colors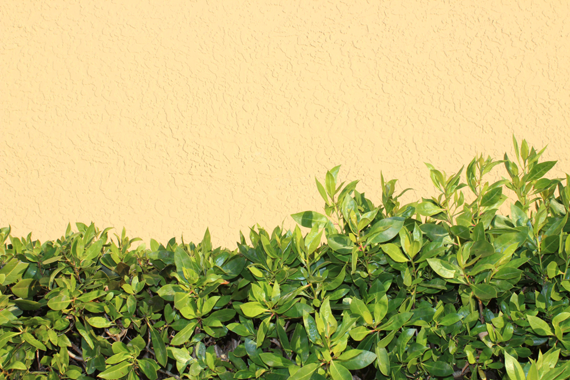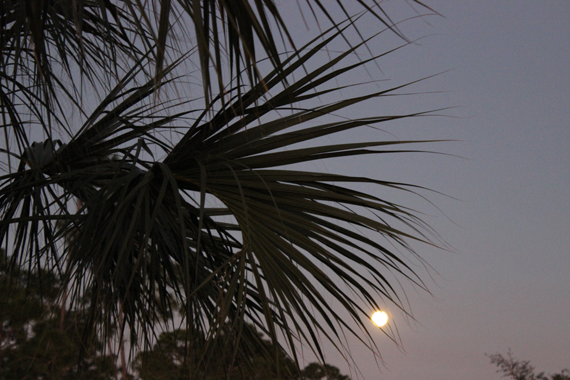 And the crazy full moon! I did refrain from howling and busting out some Teen Wolf basketball moves. The end to a lovely weekend with lovely in-laws. Next up on the SCP Chronicle: Austin, TX.
How do you cure your winter blues?