Apartment Tour: 2 of 2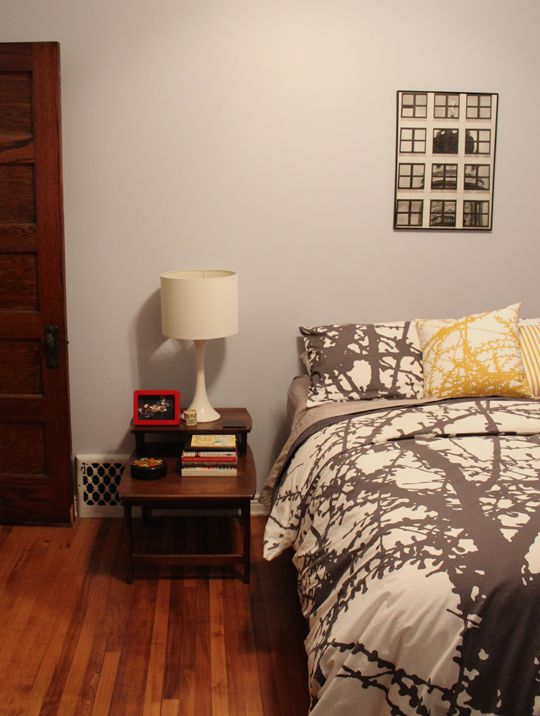 I know, it's like no one lives here. Literally and figuratively. I think about this blog pretty much daily, but then I get bogged down in daily life and don't write. I've written a dozen or more posts in my head since last time. Alas, no one has created the thought to text app yet, have they? C'mon brainiacs, get on that! Anyway, here's the rest of our sweet, now former, apartment. That's right we moved, finally, and it's not as you think. More on that later. I'm picking up right where we left off with the...
MASTER BEDROOM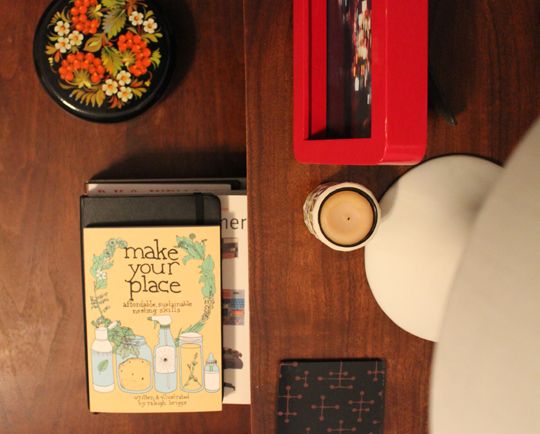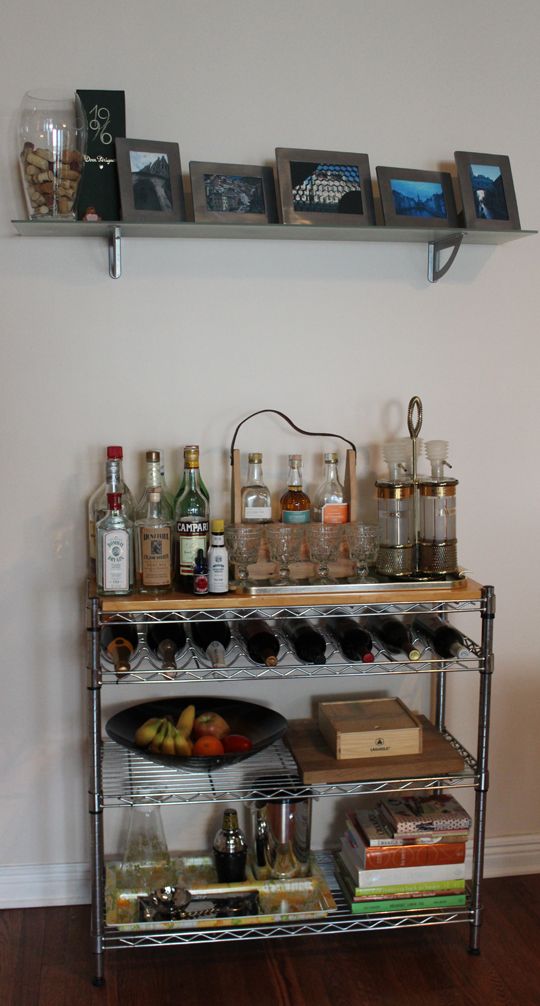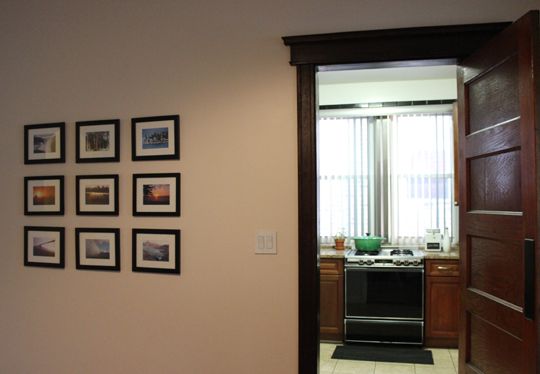 I fell in love with that original built-in hutch when we first viewed the apartment.
Dining Table: Aw, remember this thing? Craigslisted and repainted for less than $150 total
Dining Chairs: vintage Herman Miller fiberglass Eames and other fiberglass both via Craigslist (one of my first and most favorite CL buys)
Milk glass & sunflower casserole: thrifted & gift thrifted!
Orange Vase: wedding gift - Waterford
Bar: B's ancient (since SOLD on craigslist!)
Vintage Liquor Dispenser: Seek Vintage
Photos: Personal travels
KITCHEN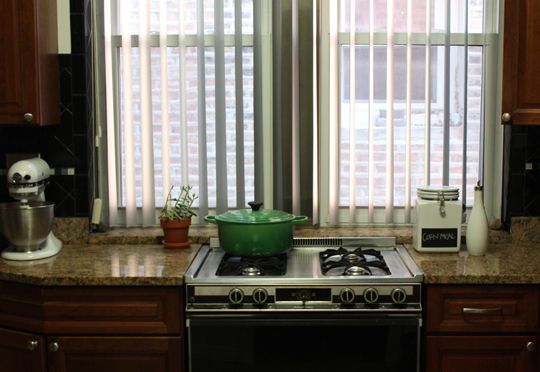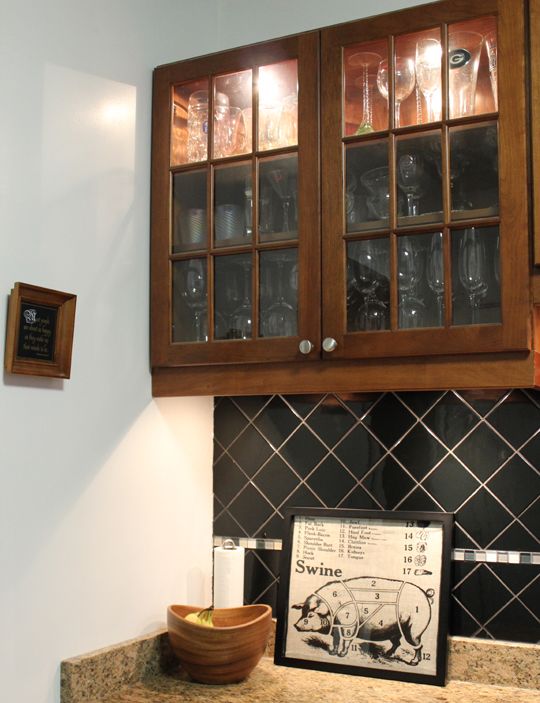 Swine screenprint: thrifted for 50 cents (frame via Target)
SUNROOM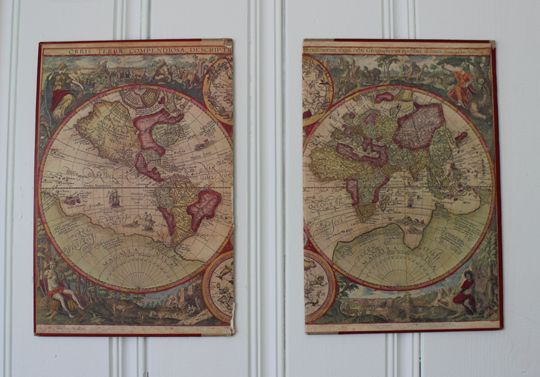 World Map: thrifted vintage atlas book covers (leftover from wedding invitation making)
My last moments in this apartment were spent mopping the 100 year old wood floors with Murphy's oil, sniffling, teary-eyed and wistful, exactly as I expected.