Bling of the Whatever meets Fab Finds meets...I blog?
Hey. Happy New Year and all that jazz, you crazy cats. Remember when I used to write a blog? Yeah, me neither.
Let's just pick right up where we left off....oh wait, that would be impossible. There's been a move, a house, a renovation, (a renovation that won't end that is), a Europe trip, a few Holidays, a test, and at least 2 SWA trips. Plus the rest in between. In no particular order. So let's just dive back into this thing topsy-turvy. I'll start easy - with the eye candy.
Obviously, I can't seem to stay on this wagon, but I do love my bling so here's a gander at some earrings I bought in Dubrovnik, Croatia on our unofficial official honeymoon AKA HM2 in May. Peep HM1 here. I was tipped off to this style of jewelry by the ancient copy of Rick Steve's Eastern Europe that I got out of the library before the trip. Yep, that's how I save a buck: dated guidebooks + the internet = $0. Supposedly they are traditionally handmade of small beads of sterling silver, as pictured. Don't worry, I didn't keep all 3 pair and wear them in each of my ear holes. Creepy. The dark ones are oxidized silver, which will never tarnish. Low maintenance bling!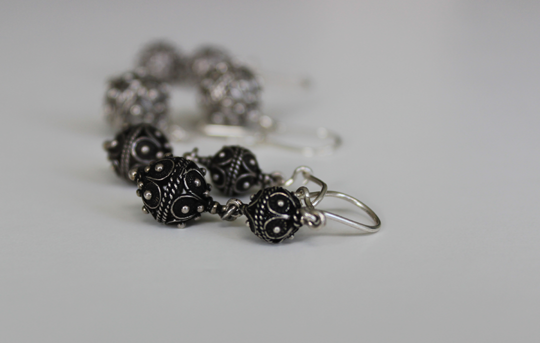 That's the only bling I bought on the trip. I guess my priorities are shifting in my old age. The other souvenir I kept was this sweet little handmade wood condiment dish. I wish I wasn't such a thug and had remembered to note the crafstperson that made this. I probably have the tag somewhere in my bottomless pit of sentimentalities.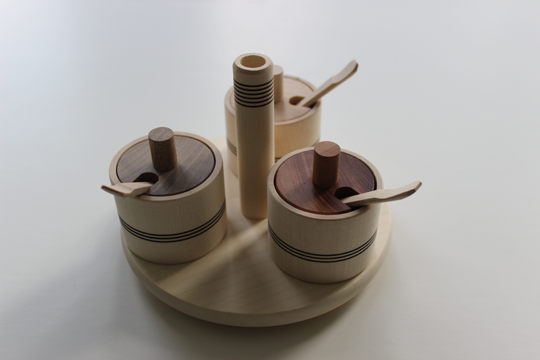 This simple gorgeousness was purchased in Bratislava, Slovakia at the charming little store called ÚL'UV, which was filled with handmade folk art by local artists. I haven't actually used it yet because I don't know what I want to or should do with it.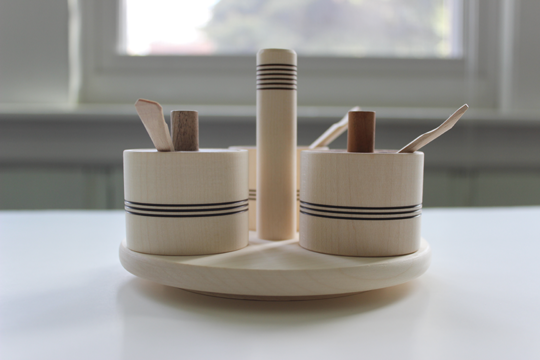 Maybe it's meant for salt, pepper and paprika as that is what is on the table at so many restaurants in Bratislava. I'm considering salt, pepper, and truffle salt. Or maybe mustard, relish, and celery salt at a Chicago Hot Dog party? For now, it looks smashing standing still on my dining room hutch.
Okay, I'm back. For reals. More to come in 2014.